Casso® Display Rail allows to show paper and thin-board items up to 1/16 inch (2 mm) - simply insert from below. Better looking than cork rail, map rail or other paper display rail, it also has a better design.
See full product description »
Finish : Anodized silver | Painted cool white (flat), black (textured)
Includes : Two (2) End-Caps, Click & Connect connectors, #6 x 1.25" screws and TripleGrip™ anchors. These may be used to mount the track to brick, cement, gypsum, plaster and ceramic surfaces.
Usage : Bulletin Bar
Product Details
The Casso® Display Rail is the most clever and trendy paper organizer. Easy to install and use, its design is trendy and secure for yougn and old. The Casso Display Rail will display paper and thin-board items up to 1/16 inch (2 mm) - simply insert from below. Better looking than any cork rail, map rail or other paper organizer, it also has a better design. Made with no rollers, it will not jam or tear pages, even stapled ones!
Casso Display Rail can be used in countless environments
Commercial/Public Spaces
Used in most spaces to post notices, workpapers, team schedules, etc. Display the upcoming events in shopping centers, theaters, etc.

For the office, it is the ultimate paper organizer to reduce the workspace clutter. Organize your workday and its priorities, always have everyone's phone numbers sets accessible in front of you, etc. Display your family photos, animals, or your loved ones. Think of it as a horizontal bulletin board or bulletin bar.

Place it in a commercial kitchen to hold notices/orders off counter tops.
Discover more about Casso in public places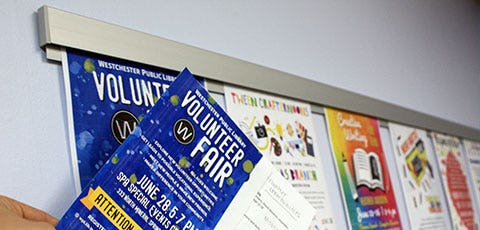 Healthcare
Hospitals love to install this paper organizer in patient rooms to display get well cards and other useful papers. The Casso Display Rail helps make the room environments much cleaner.

At the reception desk, the employees display schedules, reminders, phonelists, etc. Safe, clean paper organizer.

Install a Casso Display Rail in the clinic or hospital playroom to exhibit the kid's artworks in a safe and secure way.

Read more on the benefits on this blog post.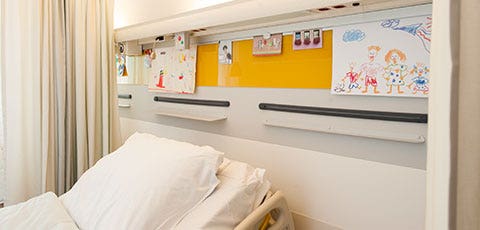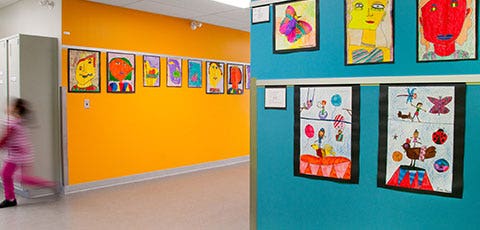 Home
At home, our paper organizer will proudly display children's art on their bedroom wall, lists and mail in the entrance, cooking recipes and restaurant menus in the kitchen, photos in all spaces, etc.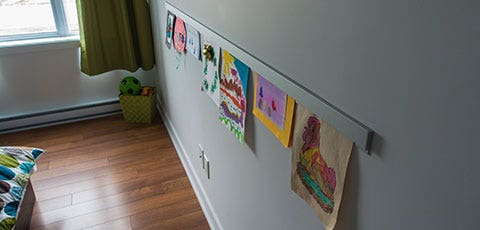 Facility Managers
Administration and facilities offices and warehouses can use it to replace all the unnecessary and wasteful bulletin boards, with the same sustainable and green benefits, for the abundance of union notices, postings, work orders, schedules, etc.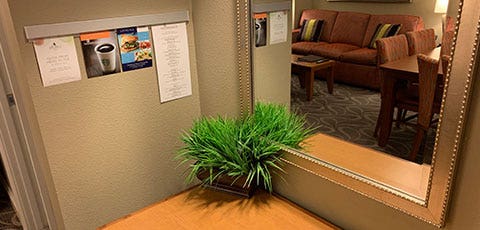 AS recommended by leading experts, and your neighbours!
Let us ASsist you with your project!
Technical Specifications
SKU K3100
Legacy Systems Families Casso Display Rail
Material Extruded aluminum track, extruded co-polymer gripper insert
Finish Anodized silver | Painted cool white (flat), black (textured)
Includes Two (2) End-Caps, Click & Connect connectors, #6 x 1.25" screws and TripleGrip™ anchors. These may be used to mount the track to brick, cement, gypsum, plaster and ceramic surfaces.
Usage Bulletin Bar