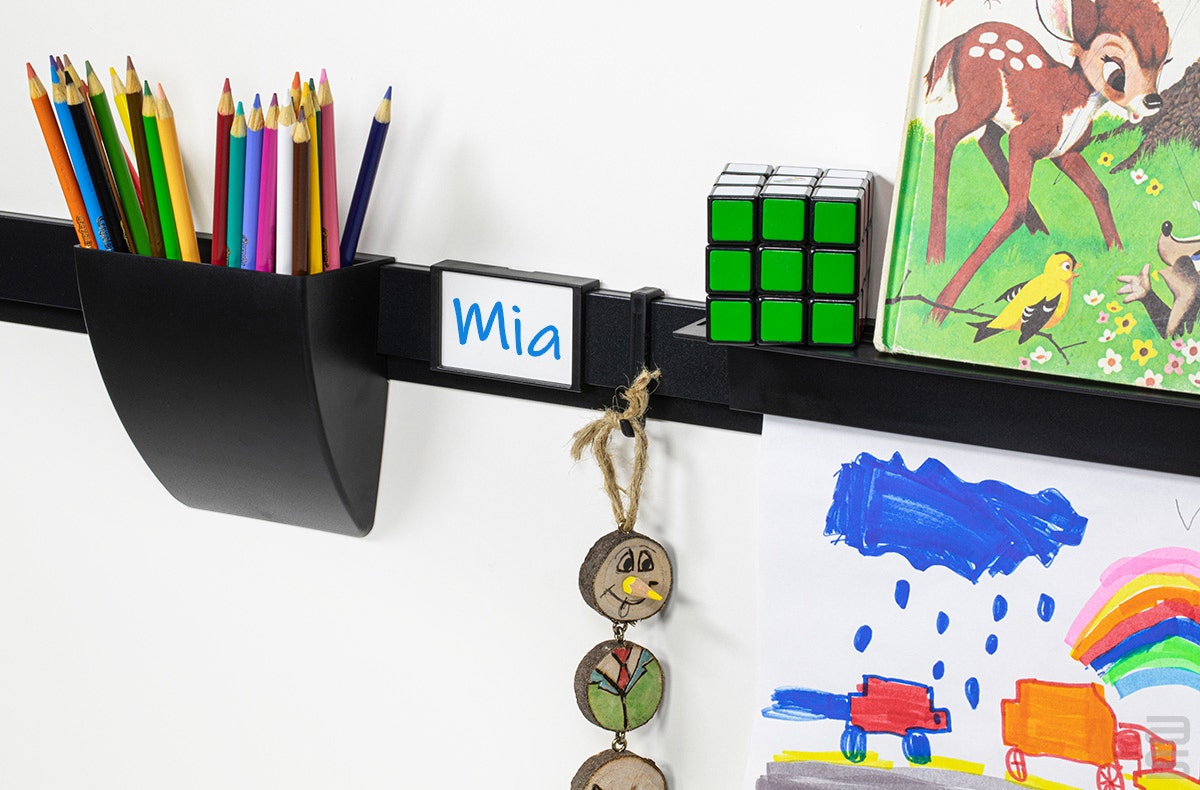 AS Hanging offers the perfect wall paper organizer for kid's artwork, to do list, photos, cooking recipes, home office papers, etc.
Our bulletin bar allows you to show paper and thin-board items of up to 1/16 inch (2 mm) - simply insert from below.
Easy to use and install, our affordable wall paper organizer can be used in countless environments: schools, general business', hospitals, offices and home. It's safe and flexible.
Offered in various length and colors, browse your options and find the Casso Display Rail that are best suited for your application.
Finish : Anodized silver | Painted cool white (flat), black (textured)
Length : 24 in (2 ft) / 60 cm AND 72 in (6 ft) / 180 cm
Usage : Bulletin Bar