HANGING MULTIPLE PICTURES
Hanging multiple pictures may be a daunting task, especially when it comes to creating a cohesive and visually appealing display.
One approach to solving this problem is to use picture hanging systems designed specifically for hanging multiple pictures on wall.
These systems have a variety of hooks or hangers to meet the dimensions and weight of each artwork.
---
ADD AND REARRANGE IN SECONDS
Picture hanging systems allow easy adjustment of artwork when hanging multiple pictures on wall. Conventional methods such as hammering nails into the wall can damage the wall and make it difficult to reposition the picture.
With a picture hanging system, you can adjust the position of the pictures without causing any damage to your walls. No more nails, no more holes.
Add, and rearrange pictures, artworks, etc. infinitely in seconds. Perfect for art galleries, museums, and at home.
---
Another advantage of using a picture hanging system for hanging multiple pictures on wall is the possibility to create a gallery wall.
AS hanging systems let you create the arrangement of your dream. Draw a template, put your photos on the floor the way you desired them to be hung and place the number of hooks required on each cable to recreate your arrangement on the wall.
No nails … no holes.
With picture hanging systems, it is easy to create a dynamic display cohesive and visually appealing in your house or at the office.
---
Overall, using picture hanging systems for hanging multiple pictures on wall is a wonderful choice for putting up a unified and eye-catching art display.
It provides a secure, stable way to hang your artwork, allows for quick positioning changes and easy adjustment, and can be used to create a gallery wall without damaging your walls.
Enjoy hanging multiple pictures on wall and the peace of mind provided by picture hanging systems.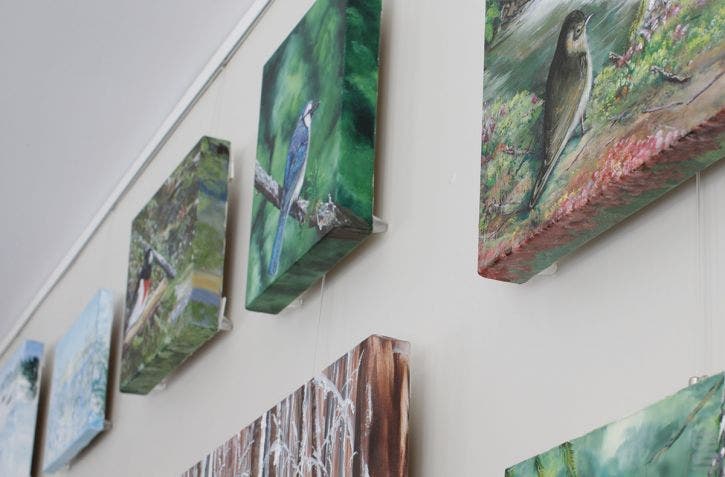 ---