The open layout of a loft offers many unique decorating opportunities but...
With so much openness and so few walls, you may encounter some aesthetic challenges when trying to put up your wall hangings. Here we'll look at some useful tips for enhancing the look of your loft and making sure the things you display on your wall don't give you trouble.
Challenge 1: Ceiling Height
One of the distinctive features about lofts is the tall majestic ceilings. When you have high rising walls that can reach up to 20 ft high, you might think that the eye-level rule doesn't apply. It still does. Keep your wall hangings at eye-level, 58 in. to 60 in. from the floor to the center of picture, to create balance and deemphasize the height of your ceiling. Another tip: Size Matters. When you have very large and tall walls, small pictures may look a little awkward. To accommodate this, choose one central piece that will be the focal point of the wall, or, group your smaller hangings in a harmonious arrangement. Play with the arrangement to arrive at a pleasing result. This is a primary benefit of hanging systems such as ours. You may tweak it until you are satisfied. Consider creating a wall mural displaying similar themed subjects such as travel photography, nature paintings, abstracts, and so on. Experimentation is often the best method to achieving a pleasant result. However, remember to scale your wall grouping in proportion to the wall space. Also, the style of wall grouping will greatly impact the way in which it is perceived. Linear, vertical or horizontal presentation, deliver a more formal feel. This is particularly true if the wall objects are all the same size. Groupings that feature various sizes and materials, and do not follow a set formula, are less formal. However, you may wish to establish a set spacing between the objects. This helps tremendously to avoid that scattered or cluttered look. Additionally, having a consistent color palette throughout your theme, such as all the same color or frame style, and/or having all the photos in a black and white or similar color palette, will create an inviting display and avoid causing visual overload.
Challenge 2: Brick Walls
Another trait you'll often find in lofts is beautiful exposed brick walls, though it is also common to find concrete walls. Hanging systems offer a great way to address the difficulties of mounting to these surfaces while avoiding damage to them as well. To mount a wall hanging or artwork on brick you can use one of our several rail systems, which come equipped with mounting hardware to ensure the hanging remains secure.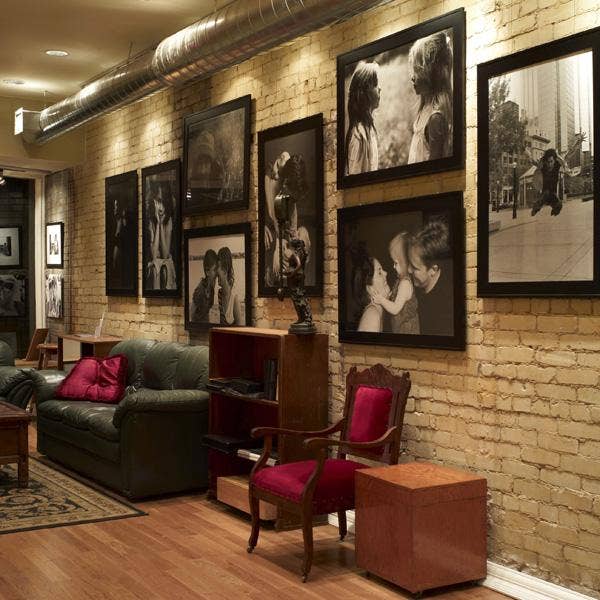 Challenge 3: Not Enough Walls
While lofts frequently benefit from tall walls and high ceilings, these housing units are mostly based on an open floor plan. You may find there is a lack of wall surfaces. In this case, our hanging systems can provide an additional benefit. Using our Classic Ceiling Track or Point-to-Point Piers you can create a room separation using tensioned cables.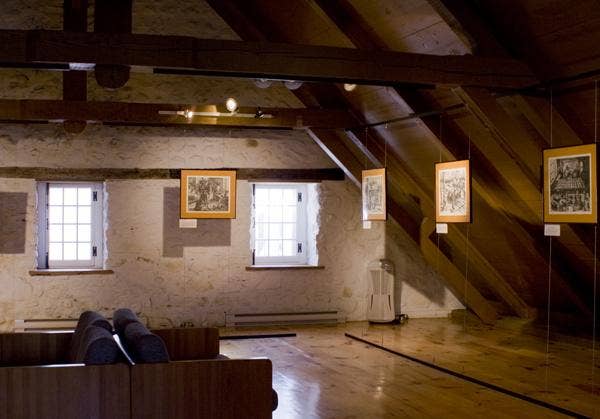 This is a smart way to hint at a room division such as between an entry and an adjacent space, or between a dining space and an adjacent parlor area. With adequate planning, you may easily display art from both sides of these cables. This hang where there are no walls idea is a big one and no nail can deliver on this promise! Taking these tips into consideration when creating a wall hanging in a loft or large open space will bring interest and visual intrigue to your photos or art display.
What are some challenges you've faced trying to hang art in your loft?
What solutions did you come up with?
We'd love to hear your tips!
If you have questions or would like to learn more about how our products can be beneficial in your project, please contact our Customer Support at info@ashanging.com, or give us a call at 866 935-6949 (toll free).
When you hang with AS Hanging Systems, you Hang with the Best®