Built In picture hanging systems have secret powers. Like the power to redefine a space. For example, a corridor does not mean it has to be just a corridor, it can become an art gallery.


With Built In Systems you will always have the guarantee of smooth, clean spaces and the flexibility to hang and easily change any wall decor.


Redefine a space, choose the ambiance to suit your mood without damaging your walls in the process. No more nails.
---
Think Inside

the Crown Molding!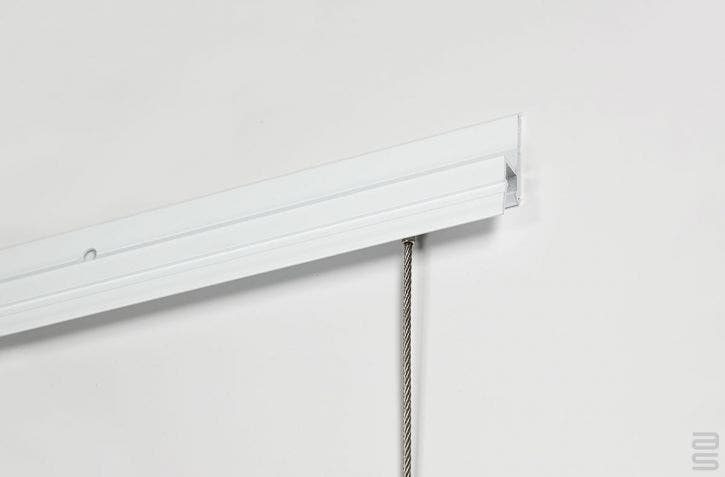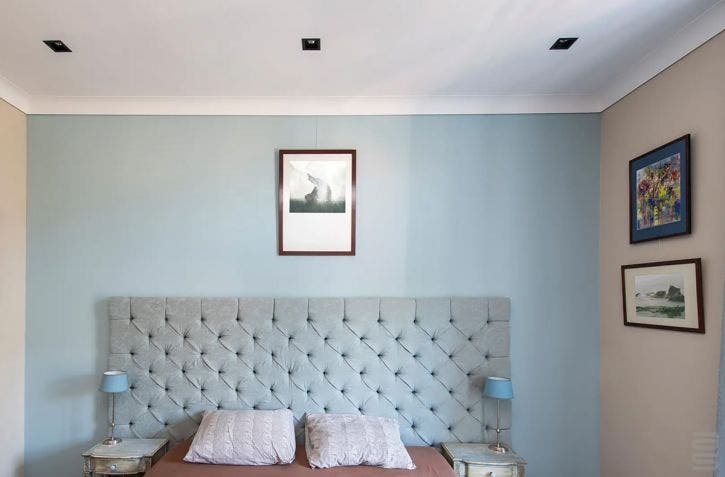 There are many different styles of crown moldings, and the Deco Rail Track can be installed behind every type, for every look classy, modern, etc. The picture rail molding supports 12.5 lb/ft (18 kg/m), 75 lb per rail. It is rock solid.
---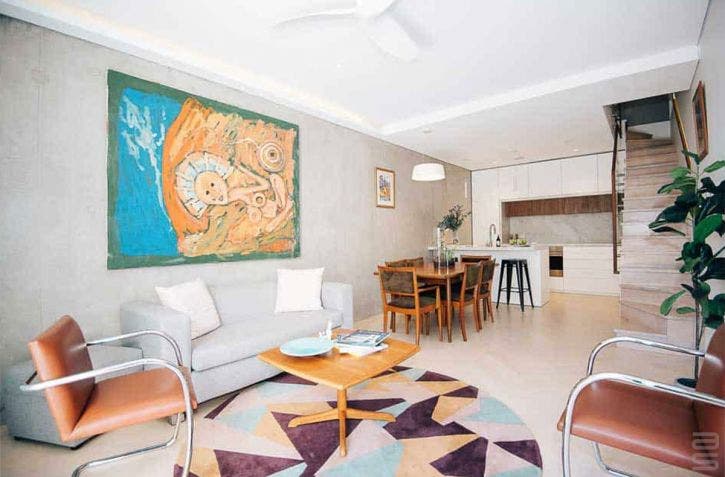 The wall hanging system is installed on a masonry wall during the building or renovation phase. The hanging track profile disappears completely in the shadow line next to the ceiling panels, yet still offers all the advantages of a flexible wall hanging system: undamaged, clean walls.
The Shadowline Wall Track is the perfect solution to combine art and architecture. It has been specially designed to protect the ceiling and masonry wall from hanging and display damages. The Shadowline Wall Track supports 20 lb/ft (30 kg/m), 120 lb per rail and is compatible for 5/8-inch drywall.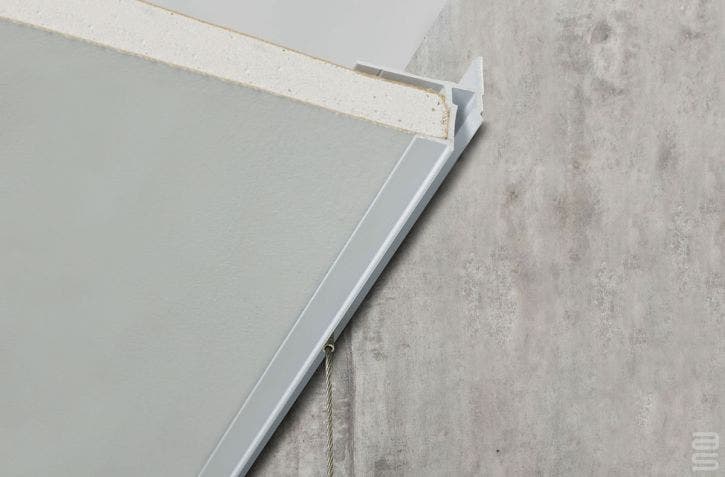 ---
Show Off

your Personality
Finish your basement or your office with a gallery hanging system easy to install and use. The Drop Ceiling Track is integrated when grid ceilings are installed during a building project without side strips (perimeter L Molding).


The Drop Ceiling Track replaces the corner profile used in recessed ceiling and, at the same time, creates a completely invisible picture rail.


Now you have the flexibility to quickly and tastefully hanging art from ceiling and other wall decorations.


The Picture Rail supports 32.5 lb/ft (48 kg/m), 195 lb per rail.
---
Reach

Highest

AS

pirations!
Built In picture hanging systems are the couture of the design world. It's sure to flatter your home in ways you didn't even realize your home could be flattered. You're worth it.


The Display Reveal is the only Wall Reveal ever designed on which one you can hang art, pictures, and objects using cable, rod and industry-leading variety of hooks and fittings. It is a Reveal but also a discreet and fully functional wall hanging system for hanging pictures on wall.


The Display Reveal is an embedded wall reveal. It is built into within the wall structure, with backing between studs, during built out. Once installed and the wall is finished, it creates a natural look.


The clever design transfers weight suspended from cable and rod into the reveal cavity, avoiding any reliance on the reveal lip and protect from potential damage or cracking of the joint compound while hanging pictures on wall.

The Display Reveal is a solid and reliable wall hanging system for pictures that supports 110 lb/ft (164 kg/m), 1100 lb per rail.
---
Built Greener

and Smarter
Avoid maintenance issues and increased durability with the Shadowline Ceiling Track, a Built-In picture hanging systems. The Shadowline Ceiling Track enables the placement of an invisible artwork hanging system between gypsum wallboards and ceiling panels. A discreet shadow line is the only element that appears between the wall and ceiling, and this is where the flexible artwork hanging system is hidden.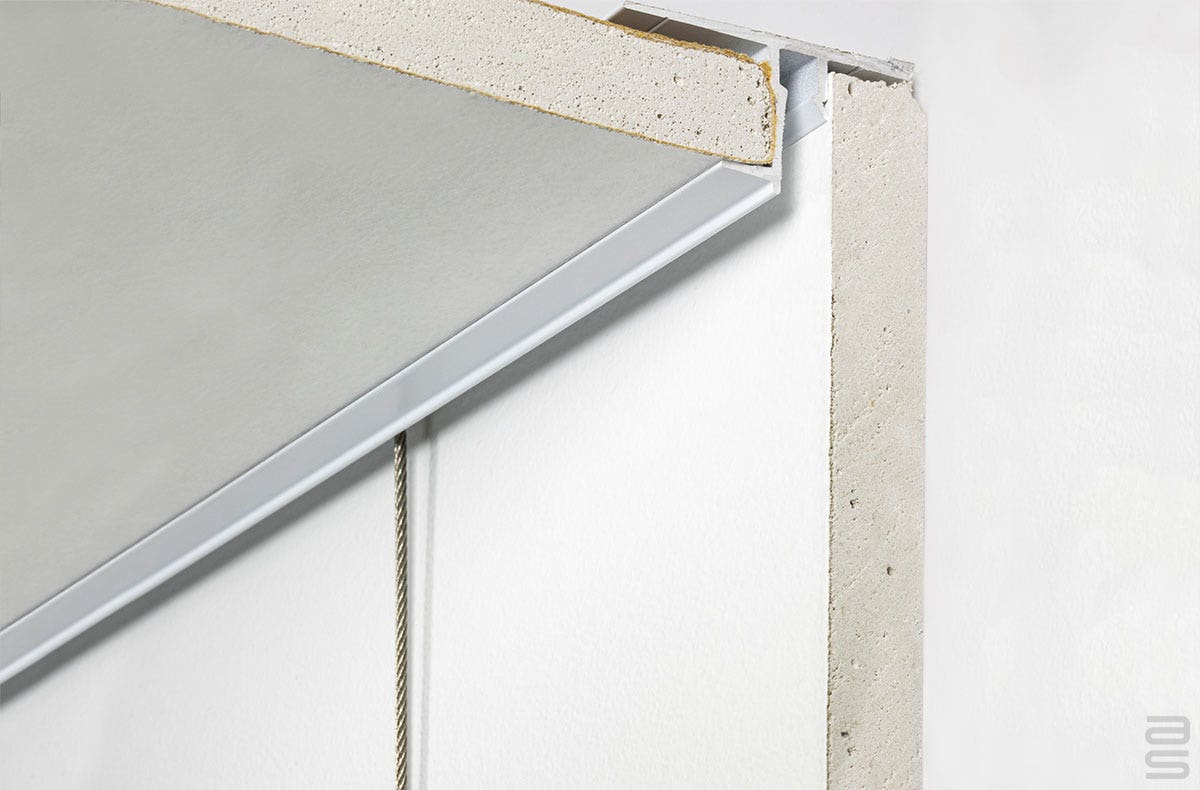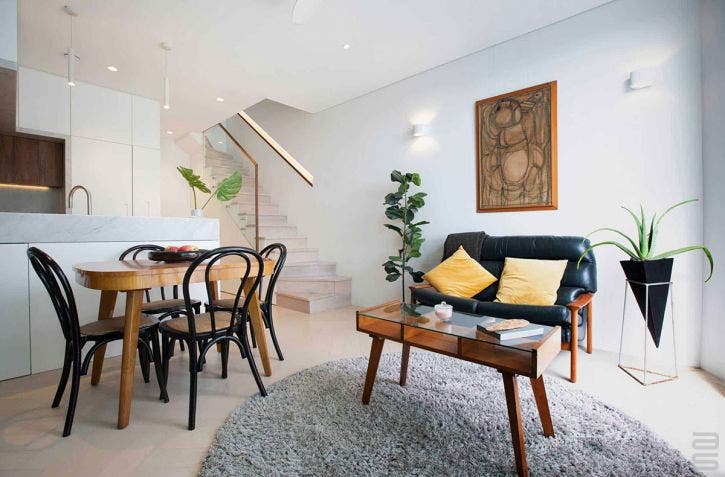 A guarantee of smooth undamaged walls and the flexibility to decorate them any way you like, without using tools or nails. No more wall repairs and paint job. The Shadowline Ceiling Track supports 20 lb/ft (30 kg/m), 120 lb per rail is compatible for 5/8-inch drywall.


Your home will have little to no maintenance for quite some time, and you can relax in your new space.
---
Add a

Touch of Convenience

to any Space
This series of integrated Systems offer huge advantages: versatile and easy-to-use hanging system available throughout the entire space, clean and uncluttered look, the perfect way to change quickly and easily your wall decor, and so much more.

No more nails, no more wall damages. These Built-In Systems also result in considerable steps towards sustainable building management and cost savings.


AS recommended by leading experts and your neighbours!