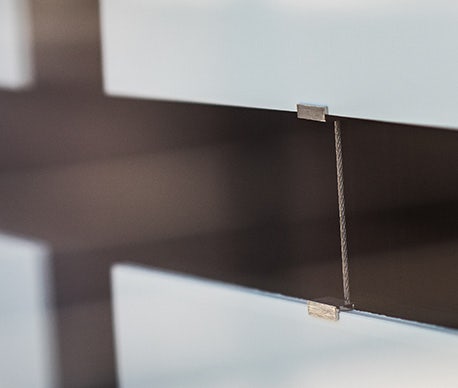 AS Hanging offers Panel Hooks perfect for art panels, signboards, acoustic panels, display boards, etc. In many applications these are a very good alternative to standoffs.
With AS Panel hooks there is no need to drill holes or clamping your panels and your wall display may now be re-aligned without any patching and re-painting.
Panel wall wire hooks are designed to support a wide variety of display panel thicknesses.
Create beautiful and professional wall displays with one and two-sided presentations.
Browse your options and find the Panel Hooks that are best suited for your application.