HOW TO

HANG ACRYLIC SHEETS
With the pandemic crisis, we are living some challenging and difficult times. Between confinement and deconfinement, the health of our loved ones and our desire to stay active, we need to continue to shop and live a normal life stress and insecurity are there every day. We must do to the best of our knowledge and our values and never stop hoping for clearer, better days. To do so, everybody must follow the established measures for a healthier community.
It is the reason we, at AS Hanging Display Systems, are committed to helping you in our own way. We have created Covid protection kits, solutions for hanging Acrylic shield to protect cashiers and customers by avoiding direct contact between them. Numerous secure and designed solutions exist for restaurants, retail stores, the hospitality industry, clinics, and much more. Clear acrylic sheet, sneeze guard, and other panels can help you create a protective barrier for your space.
---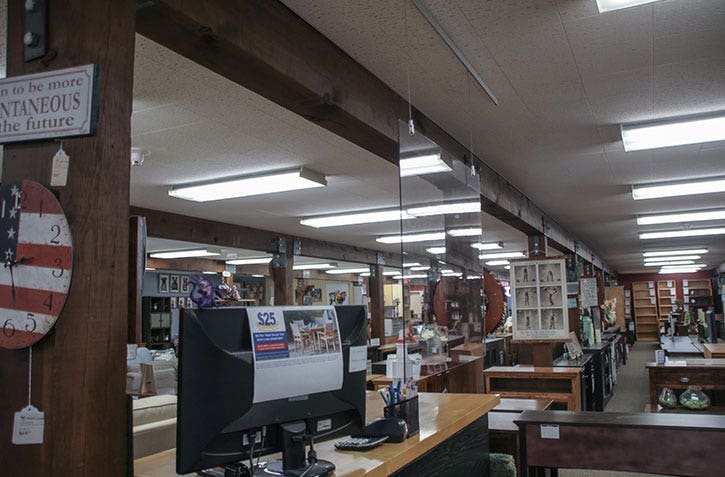 Acrylic Shield
How to Hang Acrylic Sheets? It is sometimes difficult for employees and cashiers to keep a safe distance from customers during the current COVID-19 outbreak that affects us all. AS Hanging Display Systems has put together solutions to create a barrier between the customer and employees to protect both from direct contact. Acrylic shield is a professional, quick and easy install for all retail environments, stores, clinics, or anywhere an over the counter distance is just not enough.
Discover here some kits to hang your acrylic sheet in a safe and trendy way. First impressions matter. You have one chance to make that first impression. The little details are primordial so it is important to have a safe and secure acrylic sheet installation. It must be clean, attractive and discreet. Not just some chains found in a hardware store. Your customers need to feel that they matter.
We propose a variety of beautiful and secure solutions to hang plexiglass or acrylic sheets from ceilings. There are multiple hanging kits to choose from to help you control the spread of the Covid-19 virus and create a safer environment for workers and shoppers.
---
No Anchoring points? Drop Ceiling? No Problems!
You have drop ceilings in your store, gym, etc., this picture hanging kit can hang acrylic sheet from drop ceiling T Bars. Our Drop Ceiling Hanger, T Bar will be your answer, you can use it anywhere on the T Bar without damaging any of the ceiling tiles!
If you need to hang clear acrylic sheet in a beautiful way but without occupying a large footprint, the Fixed Piers are your solution! They hang from any type of solid ceiling.
For a stronger installation, to hang large acrylic sheets, we offer a stronger ceiling solution: the Classic Ceiling Track. Hang from any type of solid ceiling and it will support up to 150 lbs.
Another ceiling install is our Xpo Rail Track. Hang from any type of solid ceiling, this is a Discreet Signage Track.
No ceilings? No anchoring points? Our Loop Hanger will help you hand your acrylic panel from Structures, Beams, Trusses or Piping. You will love it! Extremely Versatile!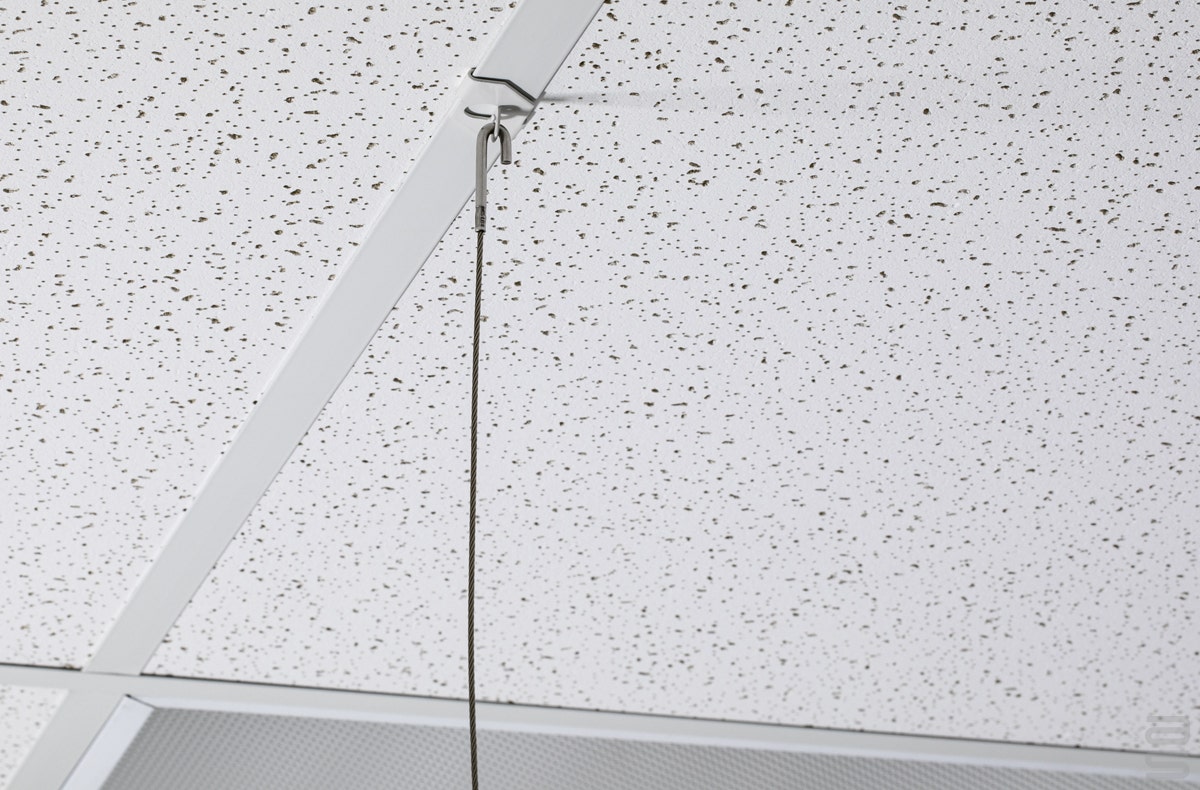 ---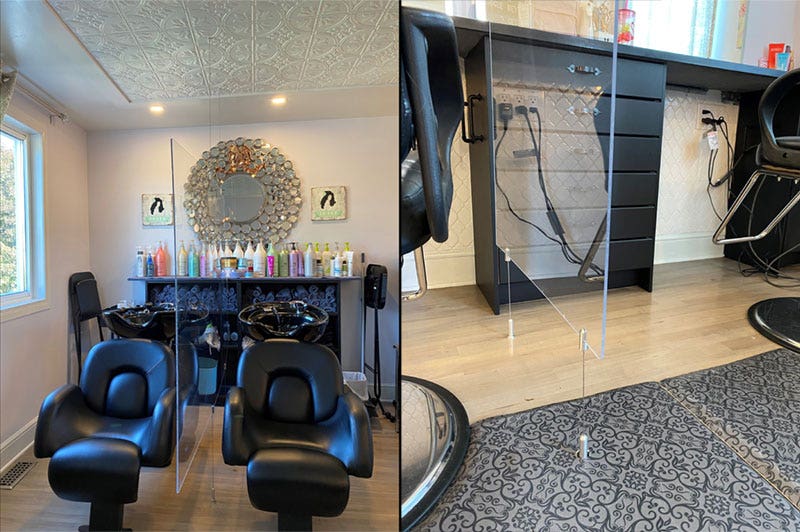 35 Years of Expertise
If you need to tension your plexiglass panels so it does not sway or swing, we have two kits to propose: Tensioned Fixed Piers and Tensioned Ceiling Tracks.
Our Tensioned cable systems hang from any type of solid ceiling and floor.
Now when you will ask yourself How to hang Plexiglass, you will know that the answer is at AS Hanging Display Systems.
With 35 years of expertise in this field, we are the worldwide leader.