Government Display Systems
Government art collections are curated based on what they represent: History, community, service. Often rich in meaning and steeped in legacy, these kinds of art collections deserve a professional-grade display system that brings out these qualities.
Our art hanging systems are designed to be versatile, they can support an entire gallery or a few minimalist pieces in a small space, securely and efficiently. Using our display systems, art collection can be hung or repositioned easily and without the assistance of professional installers. Made from professional grade aluminum and stainless-steel, each art hanging system is state-of-the-art and can be used without ongoing damage to the walls.
Contact us today to see how we can help your government collection look and feel its best.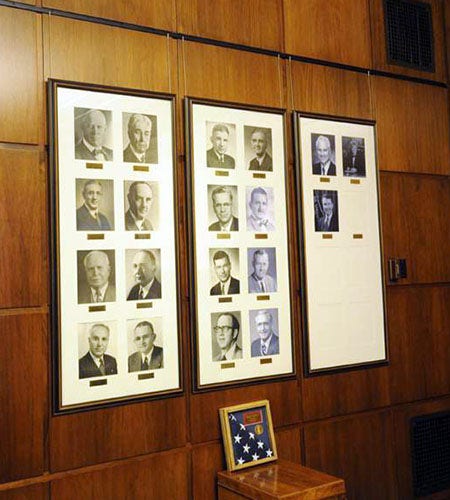 Sector : Government, Transportation
Application : Panel Display
Design Influence : Professional, Tensioned Cable/Rod

Sector : Education, Government, Institutional, Library
Application : Curved Wall, High-Value Wall, Panel Display
Design Influence : Contemporary