Art displayed in workplace
Isn't it time that art displayed in workplace settings got the quality, security and elevation it deserves? After all, we spend over 50% of our lives at work, be it in offices, hospitality establishments, clinics, cultural centers or any other kind of workplace.
Art has the potential to inspire employees, set the tone for customers and make a workplace feel like home. When it comes to workplace systems for hanging art, our setups are designed to be flexible, durable and easy to use. Set up your art, move it around or replace it entirely within minutes, no permanent damage to your walls required. No matter how many pieces of art you want to hang, where you want them, or what kind of surface you're working with, we have a series of workplace systems that will showcase your art seamlessly and securely.
Each picture hanging system is made from high-quality material, and come in a variety of styles, including modern, traditional and subtle. Our hanging displays come in a range of price points, so whether you're looking to invest in a large-scale system for multiple walls or a budget-friendly setup to get started, you'll have plenty of options. Get in touch today to see the difference a quality workplace system makes.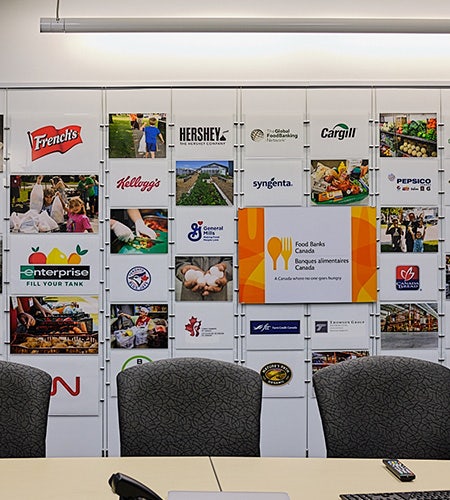 Sector : Commercial, Hospitality, Workplace Solutions
Application : Menu Display
Design Influence : Professional, Tensioned Cable/Rod