Bring your walls to life with our sleek and durable library wall hanging systems. With our flexible and secure setups, your library can be whatever you need it to be, from a contemporary gathering space to a refuge for book lovers.
The library display design systems let you and your team effortlessly hang, reposition or replace your art in minutes. Each hanging rail systems is simple to use and won't damage your walls repeatedly.
Regardless of your budget and the functionalities you're searching for, we have a few library display design systems for you. Whether you want to display just a few pieces or an expansive gallery wall, you'll find exactly what you need.
Contact us now to see how we can give your library patrons the surroundings they deserve.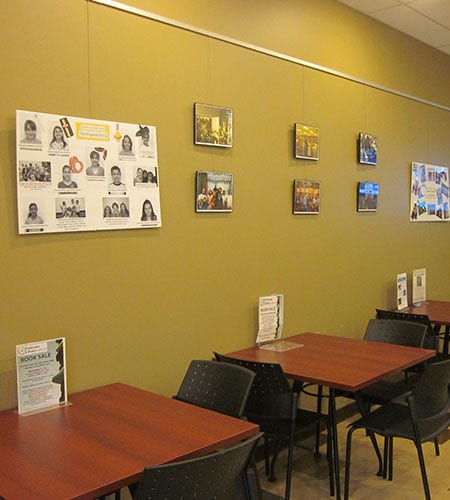 Sector : Education, Government, Institutional, Library
Application : Curved Wall, High-Value Wall, Panel Display
Design Influence : Contemporary