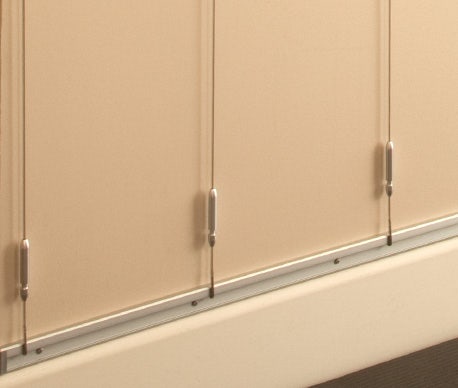 AS Hanging tensioners are an architectural hardware designed to be flexible, durable and easy to use.
Made from high-grade materials, tensioners conveniently attach both ends of cable/rod to tracks.
Adjustable tension rod and cable are put in tension between two picture rails: Classic Wall Tracks or Classic Ceiling Tracks, Contempo® Tracks or Click Rail Tracks. Multi-functional architectural hardware ideal for both commercial and residential applications providing a secure means of suspending pictures, panels, acrylic pockets, banners, etc.
AS Hanging Tensioners reduce display tampering and mitigate earthquake damage.
Browse your options and find the Tensioners that are best suited for your application.

Finish : Anodized Machined Aluminum
Works with : Cables
Compatible with : Classic Ceiling Track, Classic Wall Track, Contempo® Track

Works with : Rods
Compatible with : Classic Ceiling Track, Classic Wall Track, Contempo® Track
Color : Silver