Our customers keep sharing their novel and successful approaches to creating retail merchandise displays using our tracks and hanging hardware. We love it when you guys share with us your success stories! Here's another dynamic approach hanging bag, using our products, executed by a quaint Hermosa Beach, CA apparel company.
Displaying Backpacks
"We, an apparel company based in Hermosa Beach, CA, faced a challenge when we moved in to a new warehouse and decided to display all of our bags: How? Racks will take up too much space. Hooks on the wall will be hard to adjust. Then I thought, can we hang them? After a 2-hour research, I found AS Hanging Systems. It looked simple, clean, and infinitely adjustable! Your account representative swiftly responded to my inquiry, and helped me set up the right system. In less than a week, the system was delivered to our warehouse. Now our clients seem to be impressed more than before, thanks to this classical system. It helped transform the entire wall into picture frames of our products. We can adjust the distance between the cables, apply more than one hook on a single cable, all in an instant. Guys, this system isn't just for pictures! Thank you, Meg Company, Inc."
Let's take a look at some of their beautiful photos ...
In this photo, our Stainless-Steel Cables are fitted with Self-Gripping Hook and hang from Classic Wall Track, allowing for the bags to be displayed in neat rows and columns. This makes each bag easily accessible, and the entire display infinitely interchangeable with new inventory.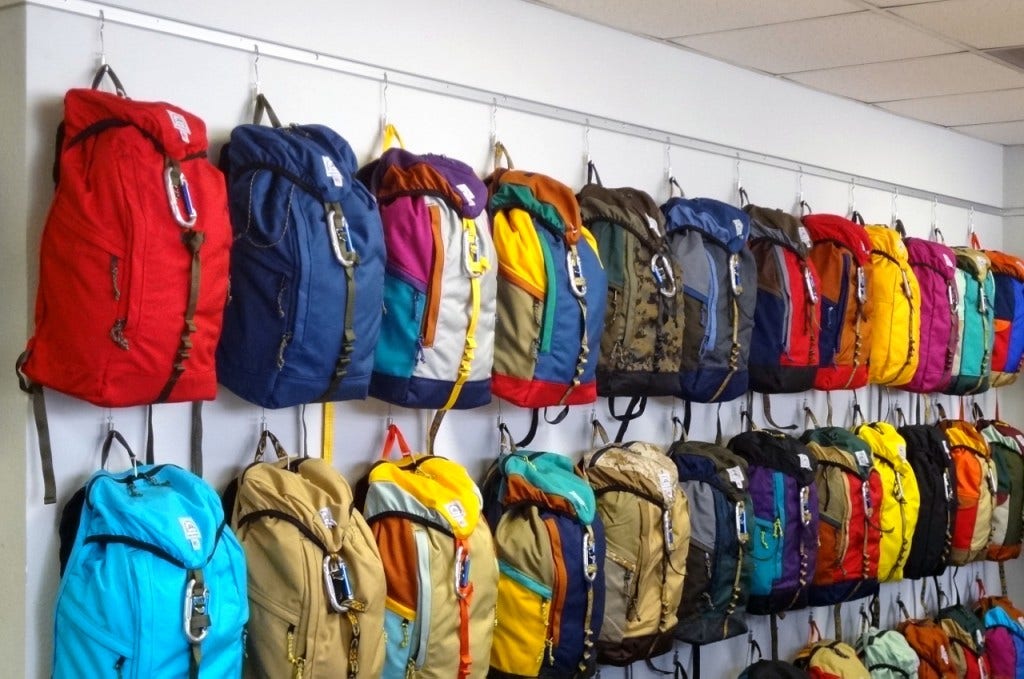 As you can see, the white walls of this showroom become filled with color and energy, simply by showcasing an inventory of backpacks and bags along the plain walls. This eliminates the need for bulky display racks or shelves that would quickly become unruly and encumbered by these flexible objects. Not to mention what those traditional retail fixtures would do to consume the available space.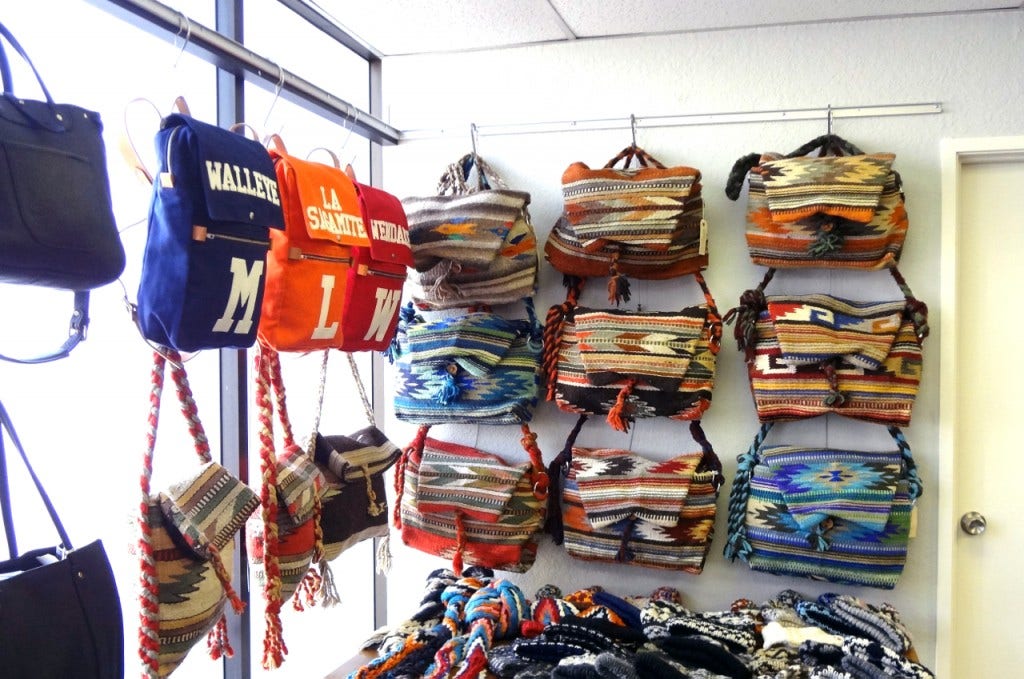 Here the owner easily and neatly created a hanging display of products of varying sizes and shapes. Merchandising non-uniform objects is easy now. Thank you, Meg Company, Inc., for telling us how you turned a display dilemma into a showroom success.
Do you have display challenges? Let us know. We'd love to help!
If you have questions or would like to learn more about how our products can be beneficial in your project, please contact our Customer Support at info@ashanging.com, or give us a call at 866 935-6949 (toll free).
When you hang with AS Hanging Systems, you Hang with the Best®