UNIQUE

SEASONAL DECORATIONS
There's no place like your home for the holidays!
At AS Hanging Systems, we have everything you need to create a warm and joyful decor for your friends and family.
Our picture hanging systems will inspire you. Add and rearrange holiday decoration as needed without ever damaging your walls.
---
No more nails and holes in your walls with one of our picture hanging systems. No more nails to install your seasonal decorations.
Install a hanging track on your wall (against the ceiling), insert some cables, choose your hooks and hang your artworks!
Be inspired by our Wall and Ceiling Systems! Display your seasonal decorations with style and elegance and preserve your walls from damages.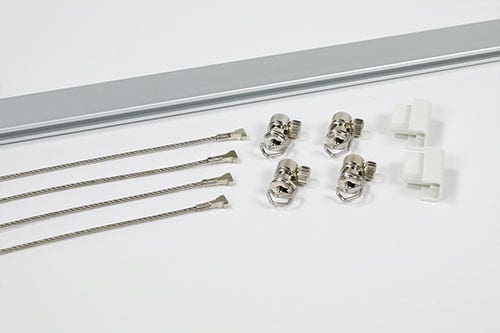 To suspend from your drop ceiling without damaging the tiles, the Drop Ceiling Hanger for Edge Molding and T-bars are the solution.
Insert and twist the Drop Ceiling Hanger on the T-Bar, insert a P-End Cable with a hook of your choice and hang your seasonal decorations in your office space or basement.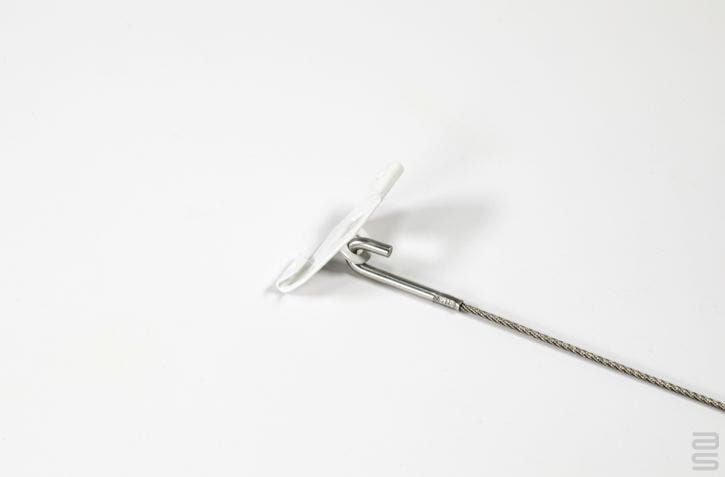 ---
At home, Casso® paper organizer will proudly display children's seasonal art, christmas cards, cooking recipes, photos, etc.
Casso® Display Rail and Casso® Magnetic Display Rail are versatile wall organizers. Easy to install and used by young and old. Complete your display with the various accessories available: Storage Bin, Shelf, J Hanger and Label Frame, all available in black or white.
Splash the season's cheeriest hues throughout every room in your house, from your kitchen to your living room with picture hanging systems and display systems.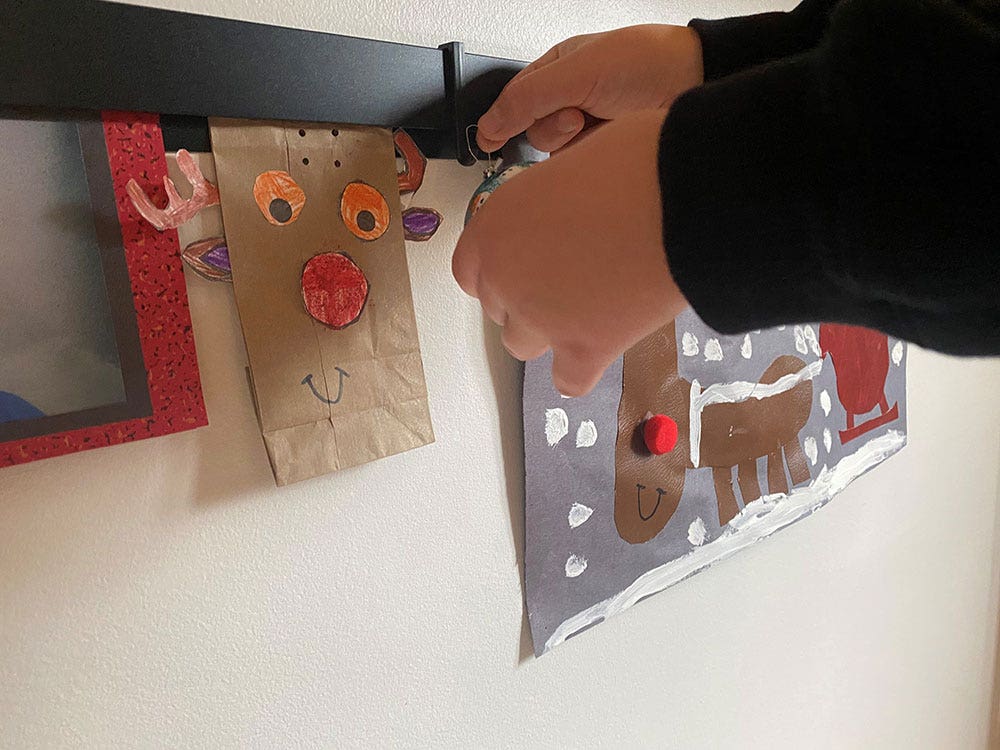 ---