Engaging Visual Display
The Acrylic Pocket Display System, or Hanging Pockets, is endlessly versatile and is ideal for displaying a series of themed items. You may deploy standoffs, what we call Piers or or art tracks to suspend the acrylic pocket displays. Then, transform your wall into an engaging visual display. There are an abundant number of ways you can make use of pocket displays. Our customers have employed them to create brag walls, show real estate listings, display children's art, display public notices, showcase photography and more. This system is smartly designed so you can update your hanging items as frequently as desired.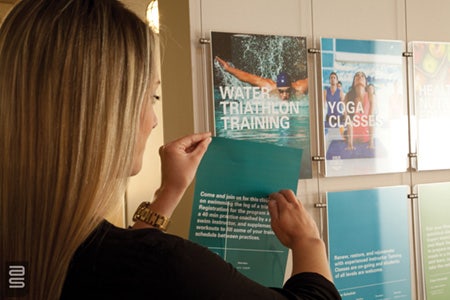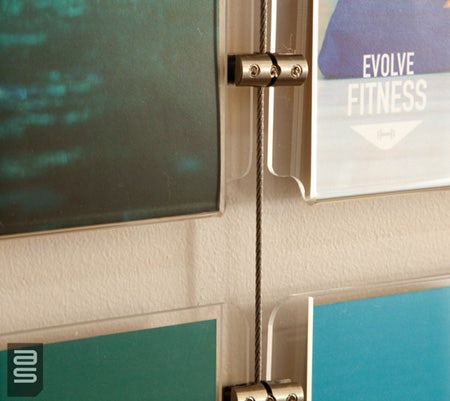 Sleek High Design Presentation
Pair your Pocket Display with our series of sleek Cable Tensioners, which can handle significantly more tension than Tensioning Springs. The result is a high design presentation that will minimize cable movement within your display. Feel free to call Customer Support line to receive personalized design assistance.
For more details about the application you see here, please see this inspiration.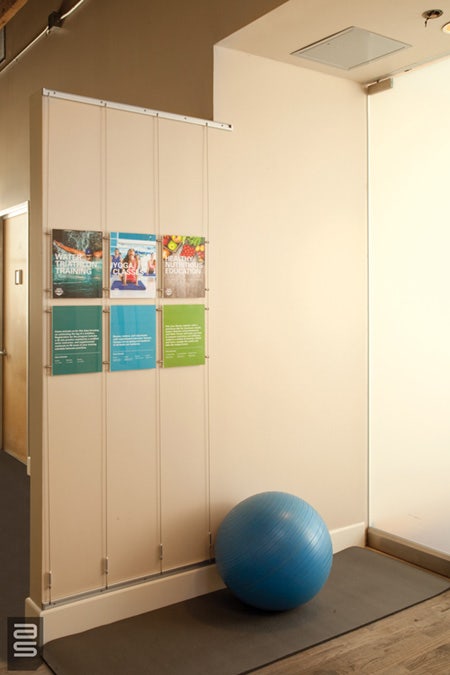 {