In this second entry of our three-part series, Difficult Walls, we address the challenge of hanging art, photos, or objects on walls made of masonry or glass. Our first photo shows an example of how we've solved the dilemma of creating displays on masonry walls, while it also re-emphasizes the point made in our first post regarding curved walls as well.
Using our Contempo® Track in the suspended format, a track is applied to the masonry wall using suitable fasteners. In this way, objects and displays can be easily changed repeatedly, without further damage to the masonry units or mortar.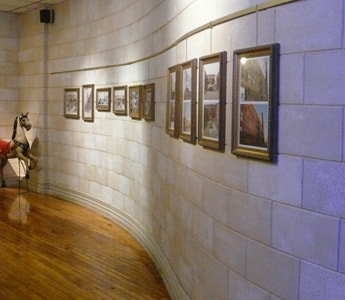 ---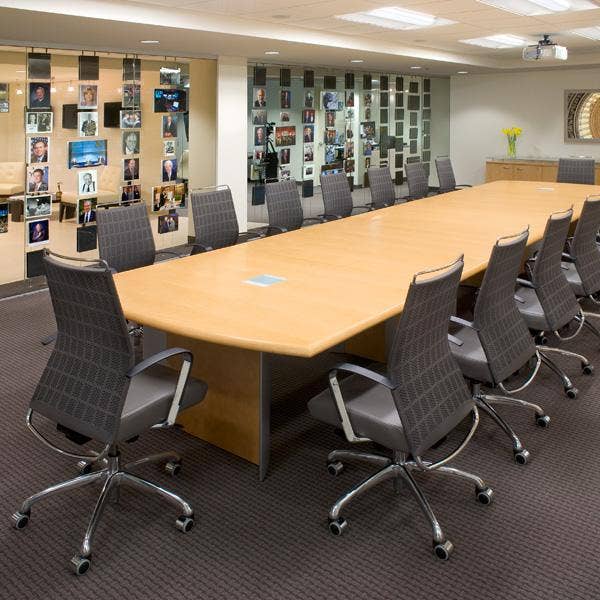 Glass walls of a conference room, shown in this image, were complimented with a variety of photos that accomplish two things. First, they lend a bit of a visual barrier, and second, it gives this organization the means of sharing some of their stories in a visual way.
To create this result, we offer our Ceiling Track. This track can be used in the suspended format with rods.
Alternatively, our Piers (standoffs) or the Ceiling Track may be used with either of suspended or tensioned cables.
Again, the change-out process becomes quick, easy, and with no impact to the glass wall. As you can see, even these challenging applications can be addressed well by using the Contempo System, or other fittings.
---
AS Hanging Display Systems provides a variety of design solutions to many of the most difficult hanging projects. For more information, visit ASHanging.com, or contact our customer service at 866 935-6949. For more information about our systems, click here.
The AS Hanging advantages