What's the weight capacity of a Hanging System?
Knowing the correct weight capacity of your picture rail hanging system is critical to creating a proper design, but also to ensuring that your beautiful display will remain beautiful where you place it. In this photo, four popular tracks are shown. From left to right, they are referred to as Classic Wall Track, Classic Ceiling Track, Click Rail Track, Contempo Track®.
There is a sizeable difference between the rated weight capacity of each of these tracks. The Classic Wall Track will support 50 lb/ft (74 kg/m)., Classic Ceiling track is rated for 25 lb/ft (37 kg/m), the Click Rail Track is rated at 20 lb/ft (30 kg/m), while the Contempo Track will support 12.5 lb/ft (18 kg/m) within each length of track.
These capacities are large enough to meet the needs of almost any building application, however, we also make a specialized track, the Display Reveal, that will support up to 110 lb/ft (164 kg/m).

Be aware that most wall objects seem heavier than their actual weight. The way to be certain is to simply weigh the object. It is important to note that these are the rated weight capacities for tracks. Each vertical member and fitting also has a rating, and these must be taken into consideration when creating the right hanging system for your project.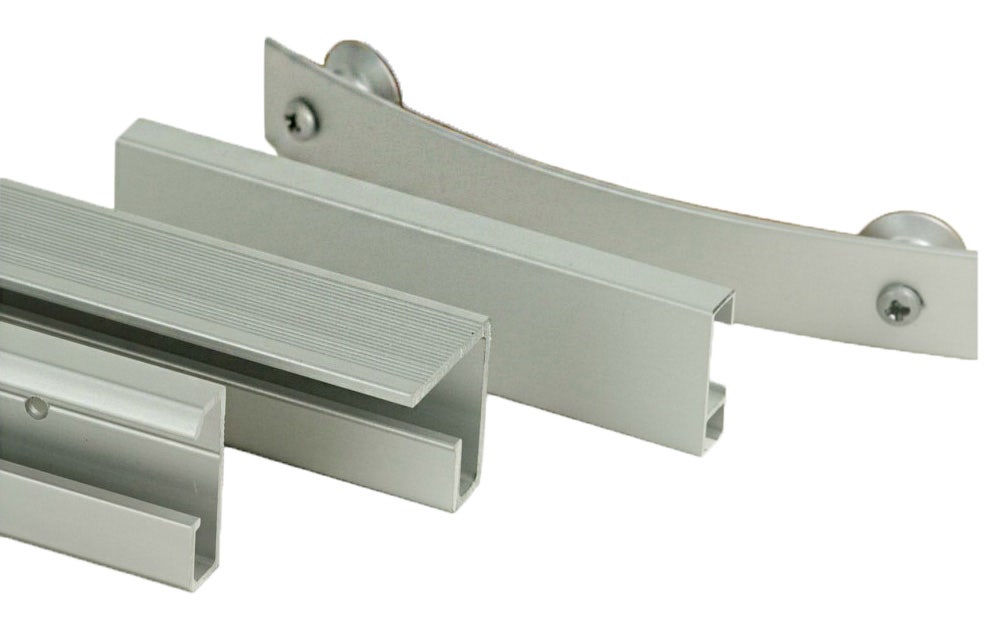 We also offer a Weight Support Guide, which goes into considerably more detail regarding aspects of suspending weight from our hanging systems. It also offers workarounds for when your application extends beyond our published standards.
For more information about our hanging system tracks, please visit ASHanging.com. For more detailed information about a specific track, please visit Classic Wall Track, Classic Ceiling Track, Click Rail Track, Contempo Track.
To learn more about hanging art, please contact our Customer Support at info@ashanging.com, or give us a call at 866 935-6949 (toll free).
When you hang with AS Hanging Systems, you Hang with the Best®!