Create a hanging & display System in 3 easy steps
Our systems have been designed to give you the freedom to easily add, move or remove display and art material.
Begin Here
Start by selecting how your system will be anchored. We offer three general methods for attaching a hanging system to an interior space. Tracks and Rails are most common. Piers offer unique engineered look. Hangers exploit interior architectural features. Investigate which is best for your application.
SELECT A TRACK, PIER OR HANGER
---
---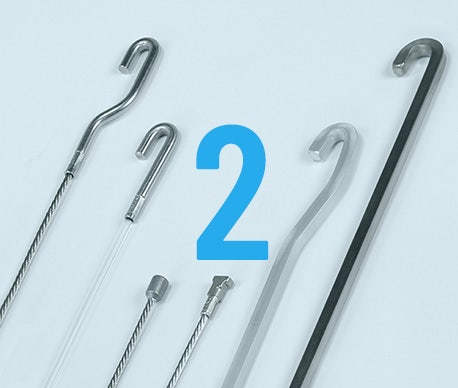 Vertical Elements
Select a cable or rod that is compatible with the result of Step 1. The choice of Cables vs. Rods is important but not life changing. The track you selected in Step 1, may be compatible with both cables and rods. You may always add others later. However, don't overlook the benefits of tensioning your cables or rods.
EXPLORE CABLES & RODS
---
---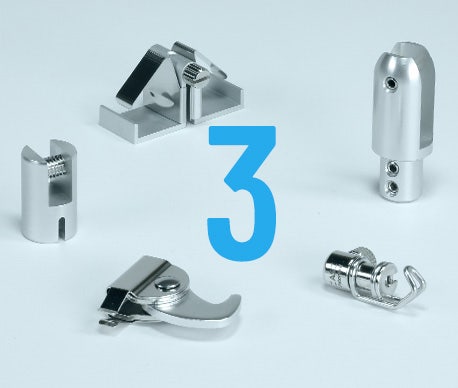 Fittings
Complete your system or make it resist earthquakes or theft. Below are links to the broadest selection of gallery system hooks and fittings. They are organized into groups to ease your review and selection – some optimized for traditional frames but all will help you, depending on what you wish to display. Explore.
DISCOVER FITTINGS & ACCESSORIES
---
---
These products are self-contained assortments that are totally independent of the 3-Step Process. Need a sophisticated bulletin bar? Or a trendy menu display solution? These are exactly the products you're looking for.

---