Picture frames are traditionally prepared with a 'hang wire' on the rear. When hung from a hanging system cable, or rod, this standard frame preparation will frequently cause the top of the frame to hang away from the wall.

Here comes the problem, the frame hangs face forward. One of the solutions is to add a pair of Bumpers to the rear lower corners of the frame. These act to create a small space between the wall and rear surface of the frame and lessens the face forward dynamic. It also adds a pleasant floating frame effect.
---
Our handy Frame Bumper can be used as a spacer to pull the lower corners of hanging picture frames away from a wall. It can be used to buffer the wall from hardware that may otherwise contact and mark the wall. You could think of it as very simple picture frame stabilizers. We find new uses all the time.


Frame Bumpers could assist to protect your walls in circumstances such as an earthquake or if someone bumps into the hanging picture frames. The Frame Bumpers would absorb much of the impact energy of the rebound when the frame move away from the wall.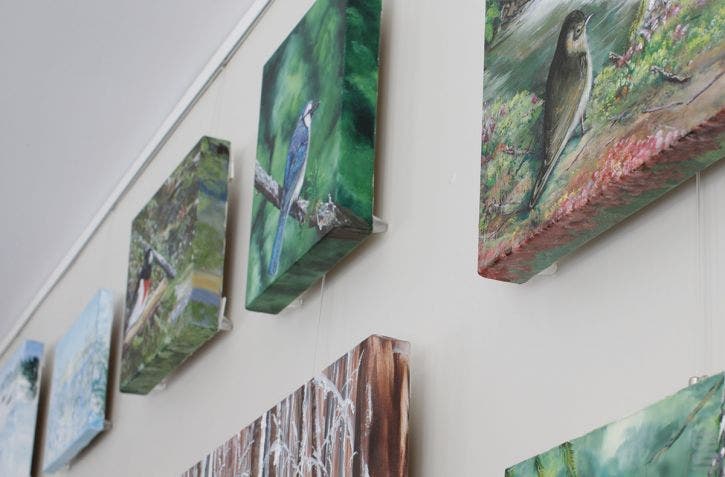 ---
This model is ¾-inch tall and ¾-inch in diameter. Simply peel off the release liner on the base to expose the self-stick adhesive. The Bumper is made from extremely inert, and naturally colored polyurethane material.