Dreaming of giving your home the sleek, modern feel of a museum? Tired of clutter and untidy walls? Or perhaps you're looking to optimize your already-overflowing space with clean, simple lines.
AS Hanging Display Systems has ready-made solutions for every room in the house, from practical fixes for your kitchen and workspace to cute and comfortable ideas for your kids' rooms and living room.
Our products range from "why didn't I think of that" DIY offerings to "as little effort as possible but with a modern look" custom-made hanging systems that will make a huge difference in your living space with next to no work on your part. Whatever the space you're in, we have suggestions to create that elusive museum look and keep your space organized and intuitive!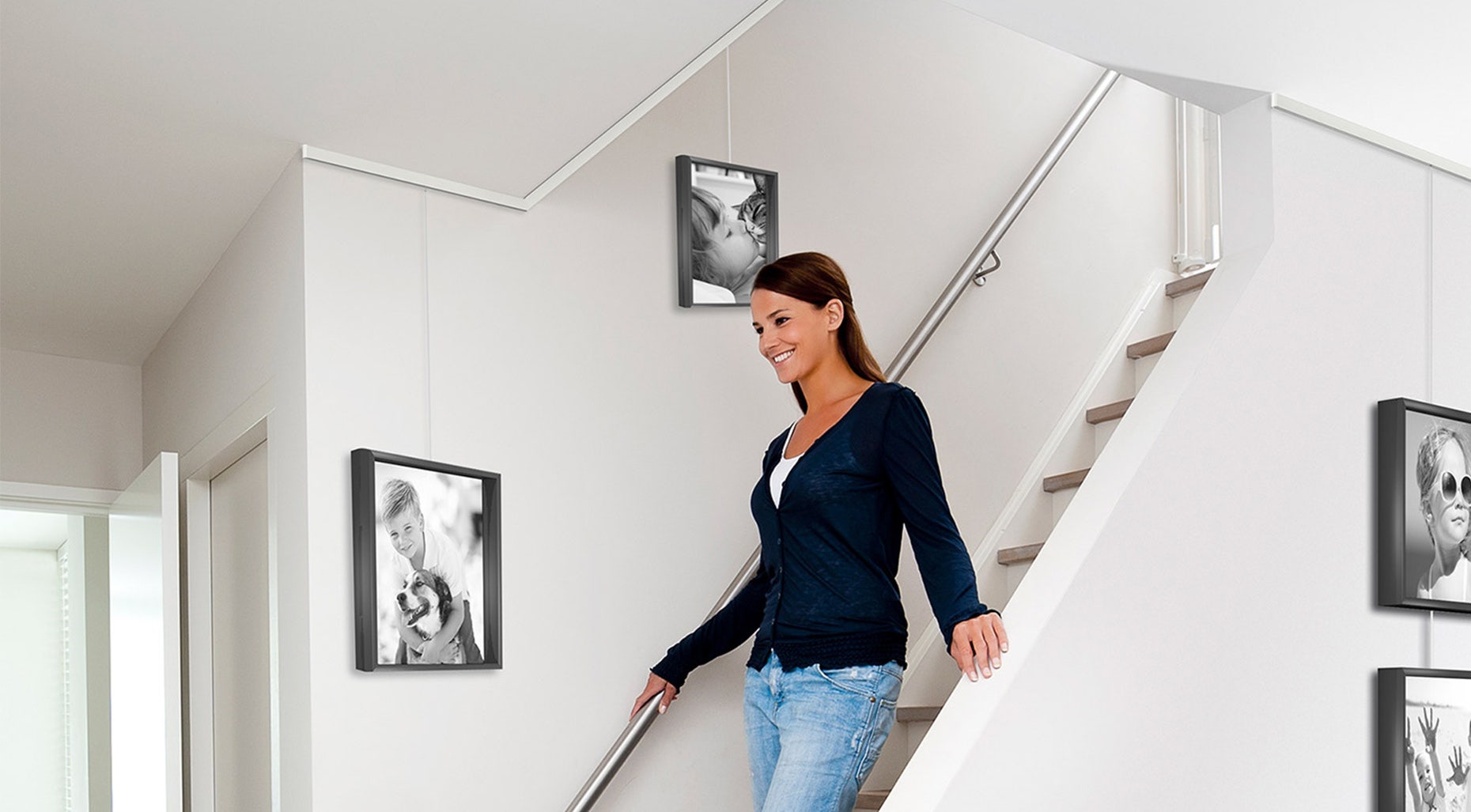 ---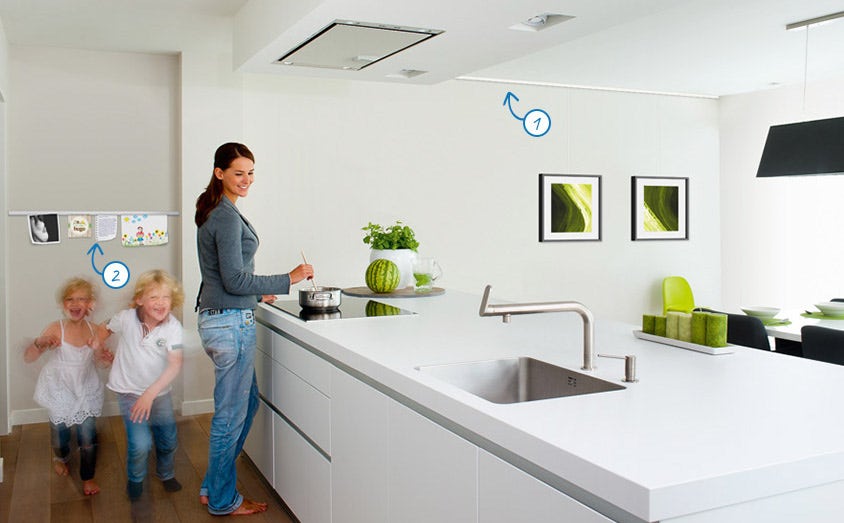 In the Kitchen
As anyone who's ever hosted a party can attest to, the kitchen is often the most popular room in the house—and it's also likely where you spend a large part of your time at home. The Casso® Display Rail is an ideal display system for everyday organization: grocery lists, recipes, photos or drawings, or any other paper-thin items you'd like to keep on hand and switch out often. Once you've installed the rail, simply clip documents in and out as needed. Hello, smooth lines and tidy space!
For your picture frames, use the Click Rail Kit to save space and maintain a sleek look. Mount the Click Rail Kit using AS Hanging's Click & Connect system just below your crown moldings, then use transparent nylon cord or stainless steel cables to hang frames at whatever height you'd like.
---
In the Children's Room
It's always a challenge to keep kids' rooms tidy, and here at AS Hanging, we'd like to pitch in where we can: to create a warm, friendly space with the help of our hanging systems. To showcase your kids' new creations on a weekly—or daily—basis, the Casso Display Rail is the perfect option for hanging drawings. Changing drawings and other artwork is as easy as clipping things in and out.
For larger frames, the Click Rail Track is a great bet. Hang the track close the ceiling and suspend pictures or prints at your desired height. Or, create a customized hanging cord for your pictures by mixing a Twist-End Cable, Cable Stops and a Minify Paper Clip to get the exact parameters you want.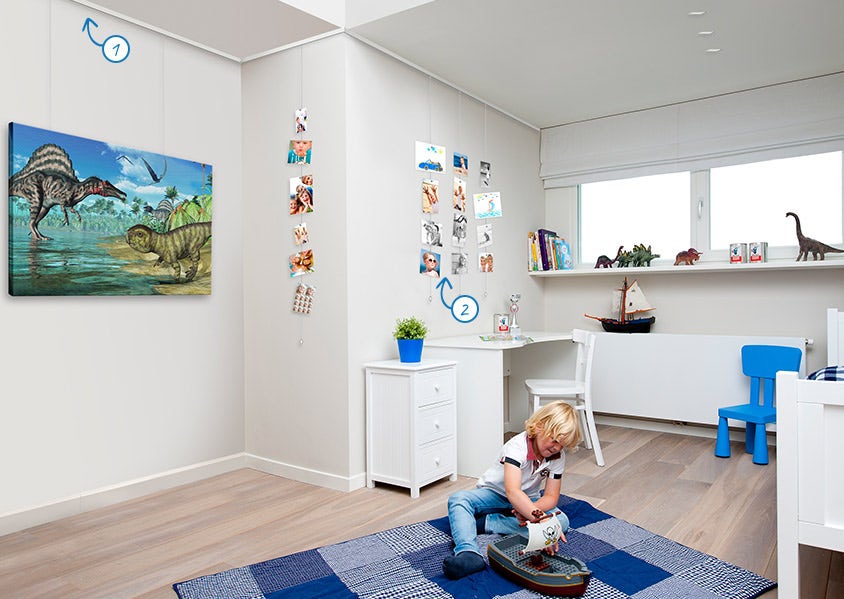 ---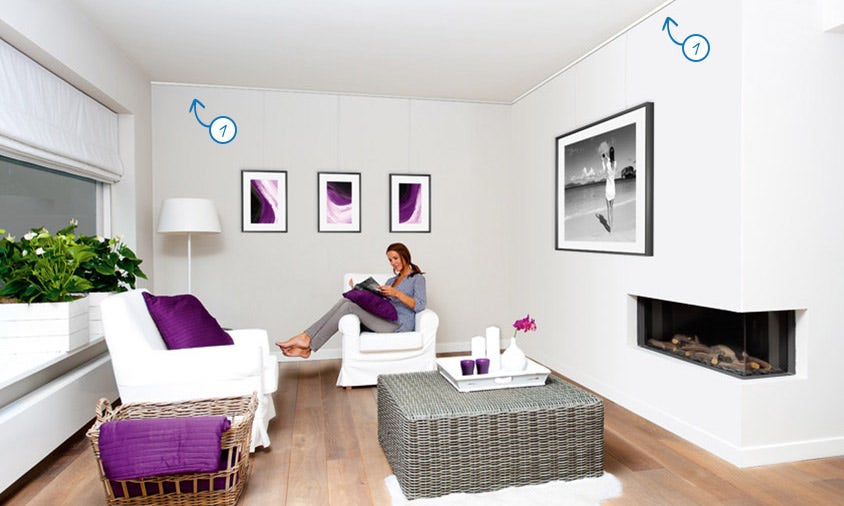 In the Living Room
You and your family probably spend quite a bit of time in the living room. It's where you entertain family and friends, and it is your retreat at the end of the day. For those looking to change artwork or pictures on a whim, the Click Rail Track is a great choice.
Not only is it easy to install with no need for nails or tape, once it's installed, you still have as much flexibility as you like to move around frames within the space and readjust the height and orientation. The Click Rail Track's simple, classy aesthetic is an easy fit in any space and with any style—it blends seamlessly with the ceiling and walls in any room of the house.
---
In the Hallway and Entrance
An often-neglected part of the house, the hallway and entrance to your home are ideal spots to hang pictures or frames and will make your home warm and welcoming. For a streamlined, minimalist look, the Click Rail Track is a great option for framed artwork or pictures, providing a clean gallery feel to the hallway while keeping frames well-secured and protected from bumps and jostles.
Create a customized frame with our combo of a Twist-End cable, Cable Stops and a Minify Paper Clip to give your home's entranceway a cool, uncluttered vibe—first impressions are important, after all! This customized frame set-up works in just about any space, small or large, ideal for adding that little something extra to your home's entranceway or coatroom.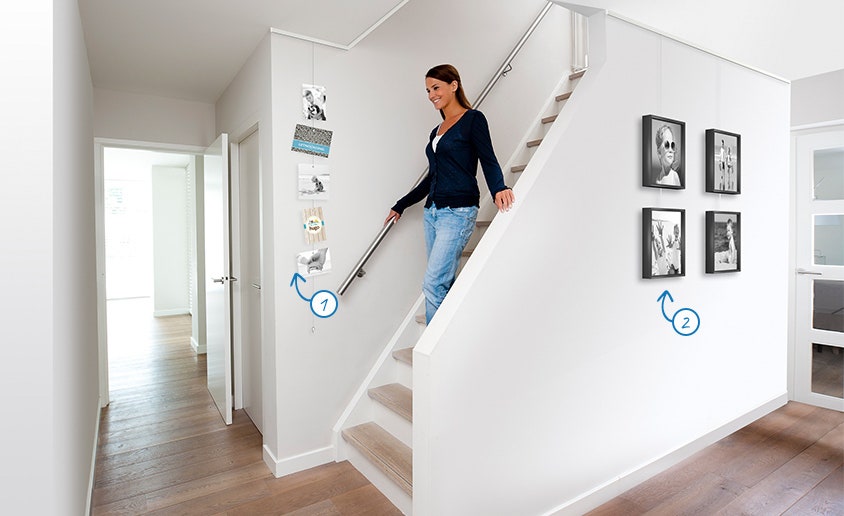 ---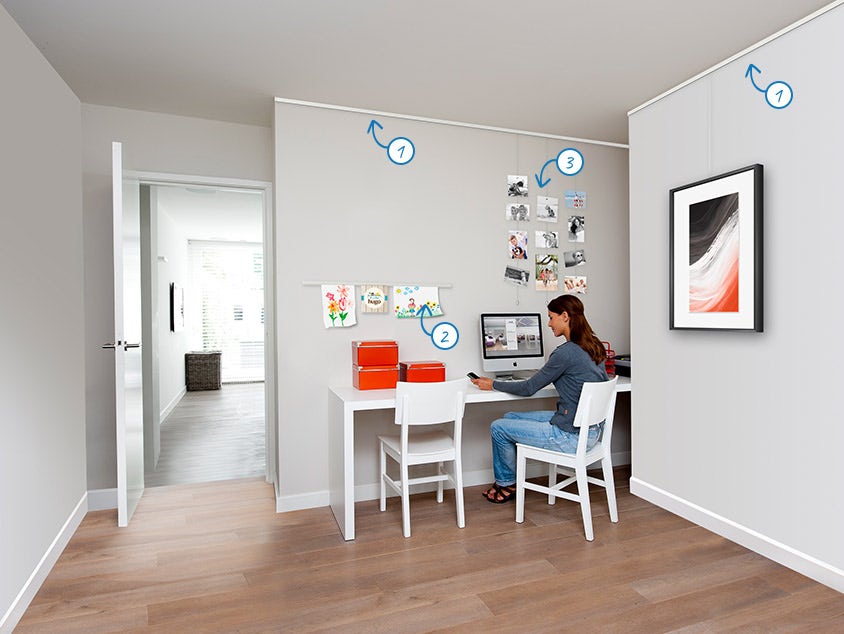 In the Office
To add a polished, professional feel to your office space, AS Hanging solutions are both practical and affordable—an ideal way to spruce up your work environment. Use the Casso Display Rail to help manage papers and keep your documents organized—clip up whatever documents you need for the week, then move things around as needed.
This novel solution keeps your desk clear of clutter and helps you set priorities for your workday—bid farewell to piles of disorganized paper and simply focus on your tasks at hand. Personalize your office to feel comfortable and create a professional yet human work environment. Hang pictures with the Click Rail Track to add some flair to your space, or create an original solution with AS Hanging's Twist-End cable, Cable Stops and a Minify Paper Clip.
---
Your Home, your Castle
Your home is your sanctuary. It's where you and your family spend a large part of your lives. As you well know, living space plays a major role in morale; it affects your daily organization and your feeling of wellbeing, and we here at AS Hangings are dedicated to helping out in our own way: providing you with hanging systems for every room in the house that contribute to a stylish home.
And most importantly, they'll blend into your home—and your everyday life—seamlessly. Creating a warm museum look for you and your loved ones is no small feat, and our hanging systems are the perfect tools for your paper and artwork in every room in the house.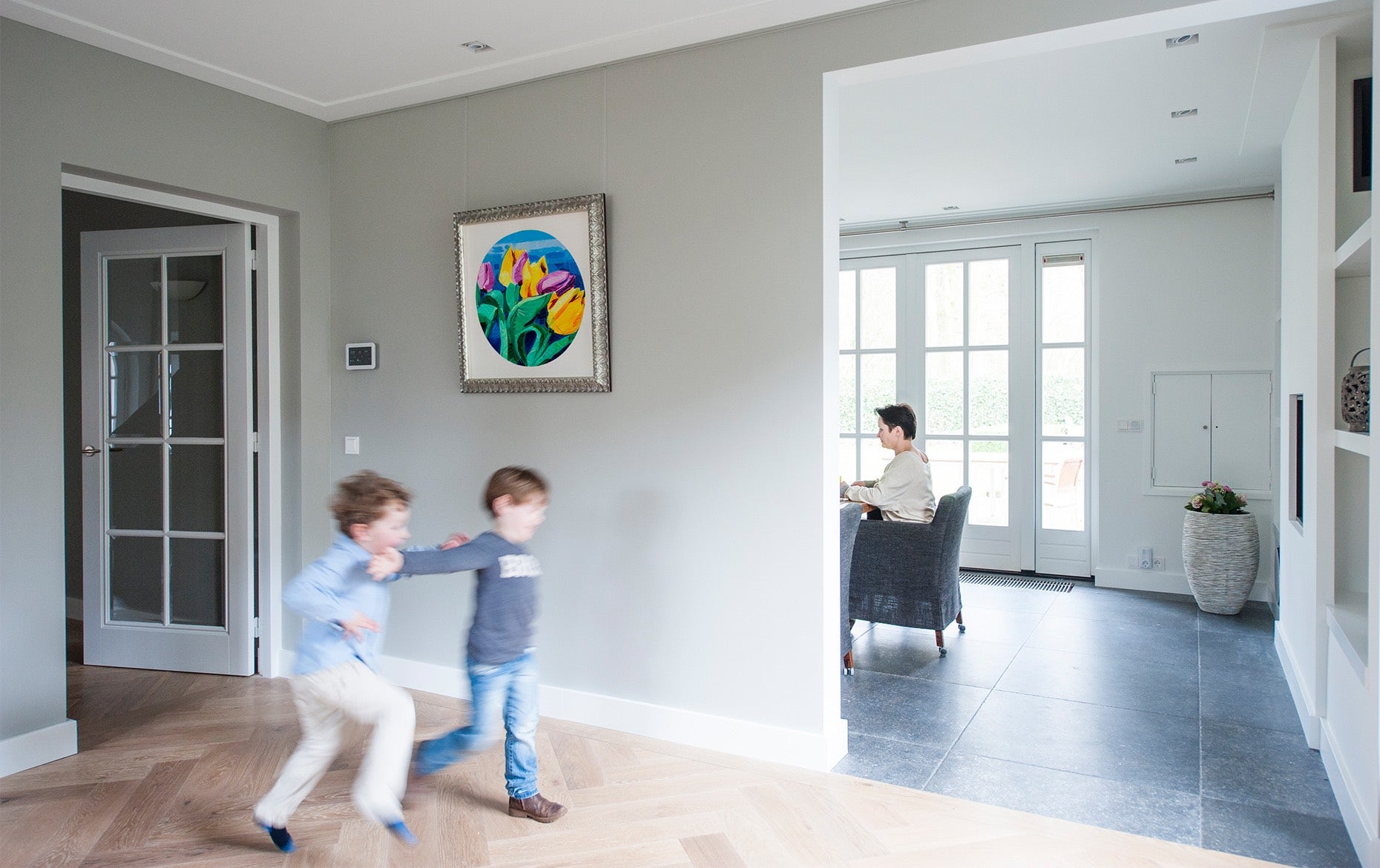 ---