RETAIL SOLUTIONS TO HELP YOU CONTROL THE SPREAD OF THE COVID-19 VIRUS
Safer environment for workers and shoppers.

These days it is difficult for employees and cashiers to keep a safe distance from customers during the current COVID-19 outbreak that affects us all.
AS Hanging Display Systems has put together a few solutions to create a barrier between the customer and the employee to protect both from direct contact during the current COVID-19 pandemic. A professional, quick and easy install for all retail environments, stores, clinics, or anywhere an over the counter distance is just not enough.

We propose a variety of solutions to hang plexiglass or acrylic sheets from ceilings.
There are multiple plexiglass hanging kits to choose from:
Drop Ceiling Hanger, T Bar
W5035
Hang from suspended ceiling's T Bar
Drop Ceiling Hanger, T Bar
Cables and Top Clamps
Hang anywhere on T Bar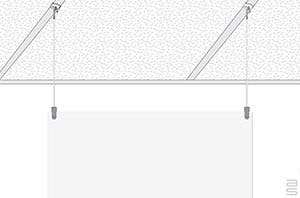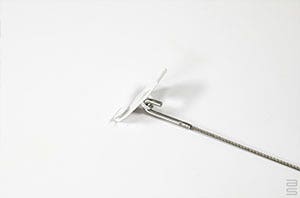 ---
Fixed Piers
W5030
Hang from any type of solid ceiling (fixed attachment)
Fixed Piers Small
Cables and Top Clamps
Fixed location / Small footprint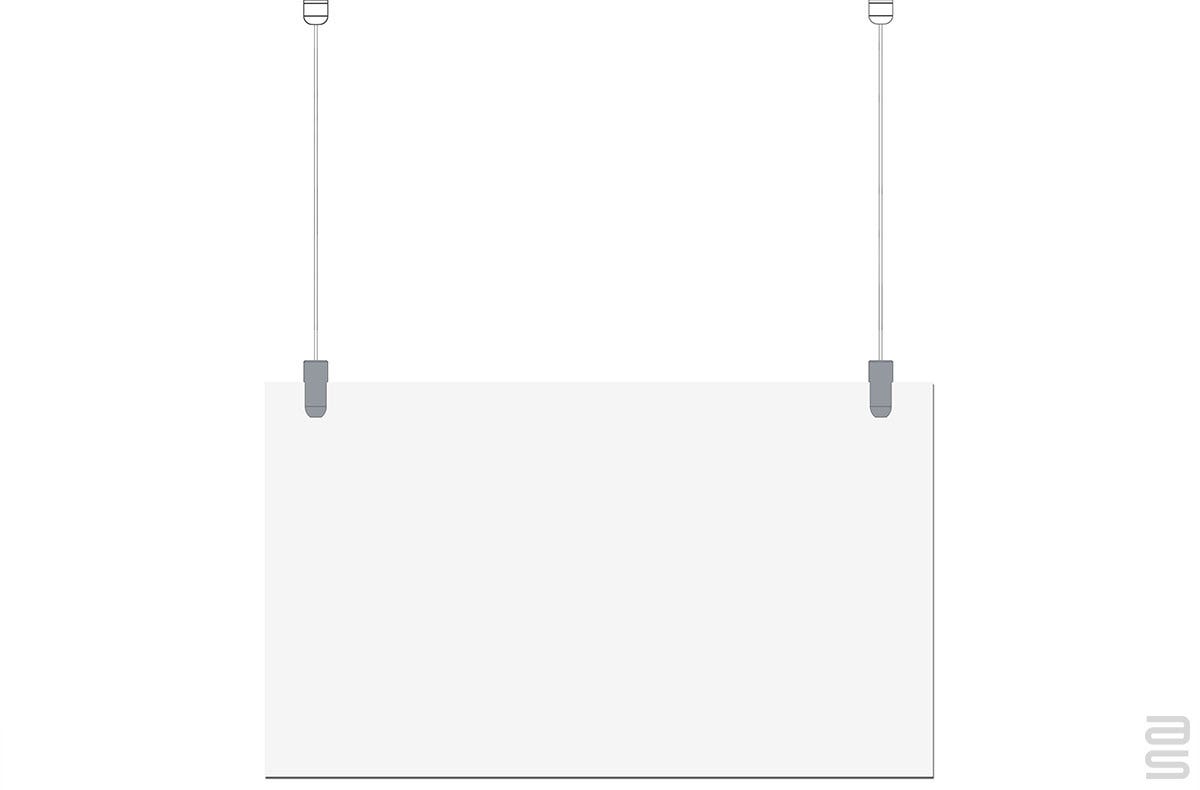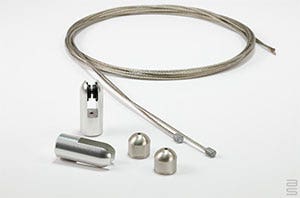 ---
Hang from any type of solid ceiling
Classic Ceiling Track
P-End Cables and Top Clamps
Strong Track, supports up to 150 lbs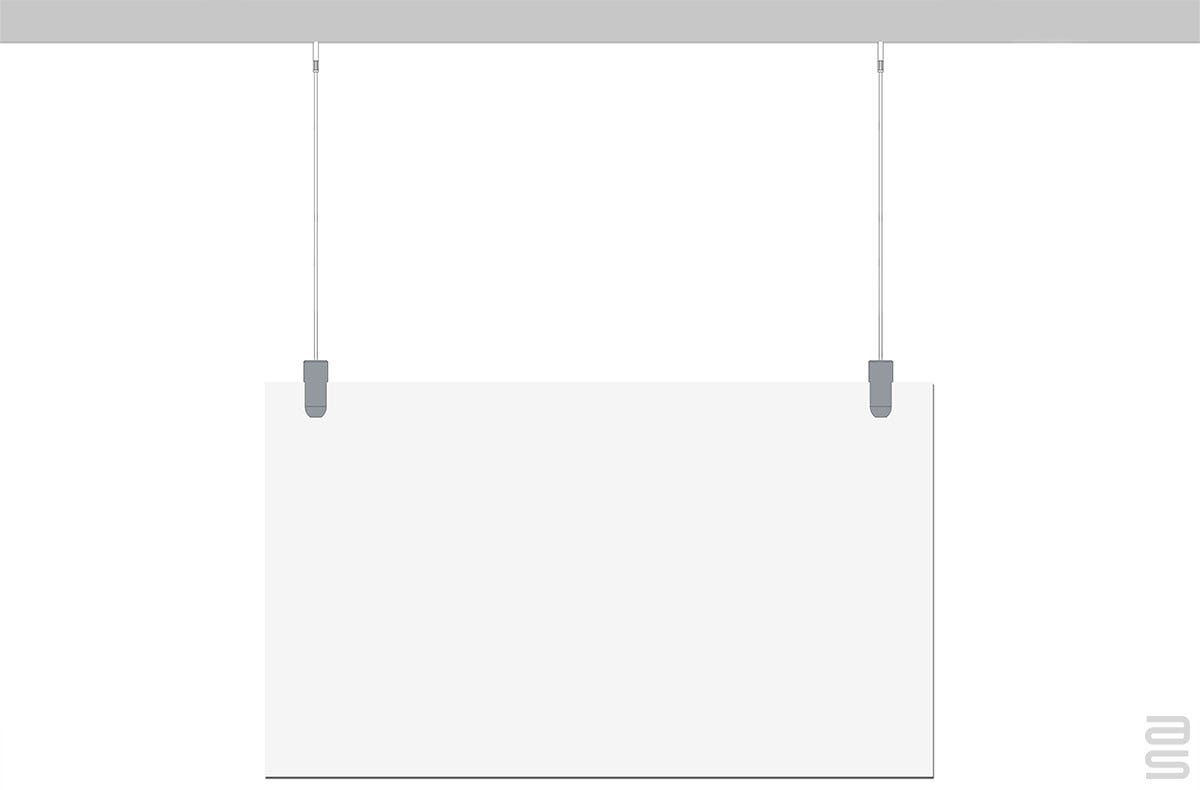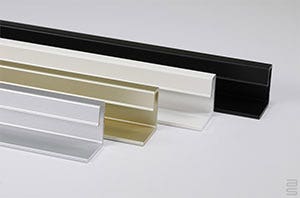 ---
Because of the nature of the materials used and to reduce risk of damages on delivery, we have chosen to let our clients provide their own protective panels. We have a complete line of products compatible with ANY of these, whether it be acrylic panels, Plexiglass, Tempered Glass, right up to Sintra boards and foam core type substrates!
It's more cost effective to obtain your own material, the size and thickness you want directly. Hardware stores offer these, so you can choose from their large inventory, according to your specific installation while you are there.
Call us at 866-935-6949 for details!
Options depend on your type of ceiling and the weight (size) of plexiglass sheet you want to use. Our Top Clamps are compatible with plexiglass of up to 1/2 in. thick.

Plexiglass / Acrylic
Thickness vs Weight (4 x 6 ft. sheet)
| | | |
| --- | --- | --- |
| Thickness | Weight | Compatible with |
| 1/4 in. | 45 lb | Top Clamp, Small or Medium |
| 3/8 in. | 65 lb | Top Clamp, Large |
| 1/2 in. | 85 lb | Top Clamp, Large |
Top Clamp through-hole diameter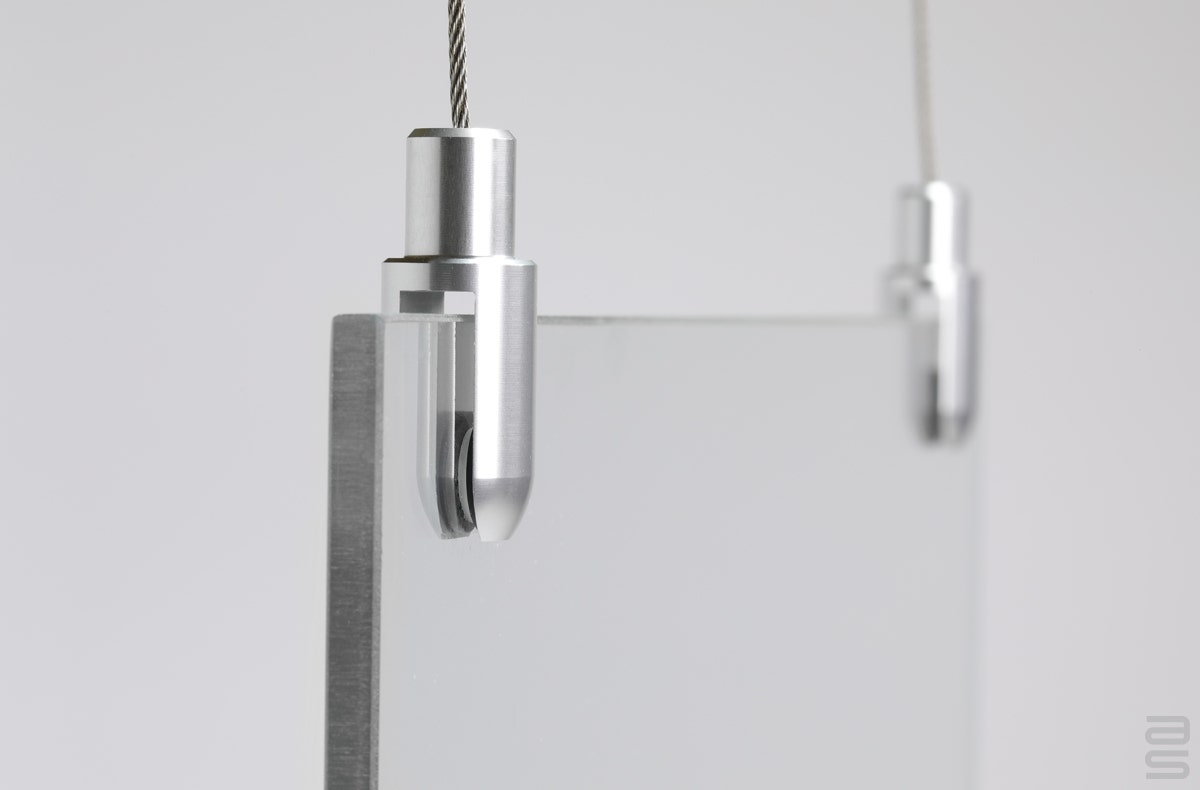 | | |
| --- | --- |
| Product | Hole Diameter (without bushing) |
| Top Clamp Small | 3/16 in. |
| Top Clamp Medium | 3/16 in. |
| Top Clamp Large | 1/4 in. |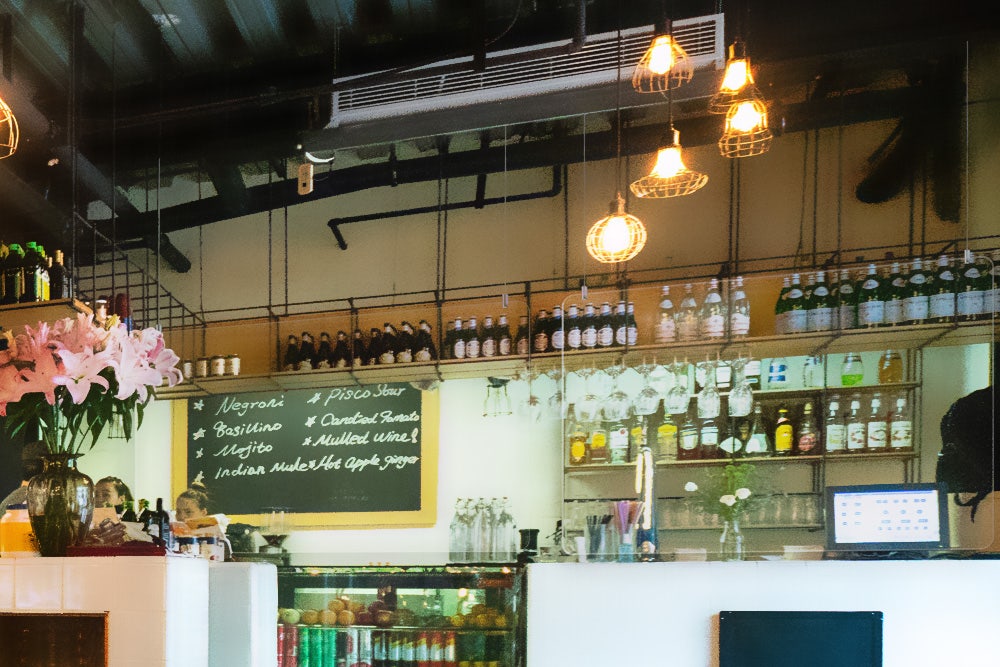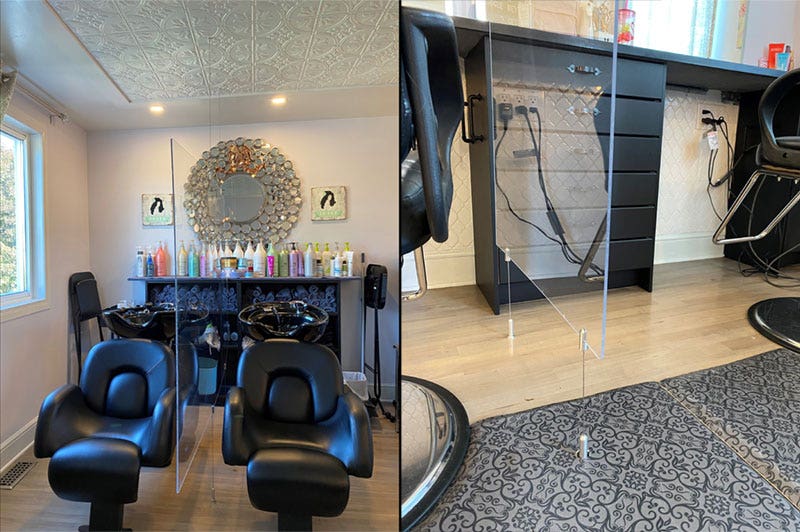 ---
A professional barrier to protect your employees, customers and loved ones.

The ideal solution to help comply with the WHO guidelines of keeping a distance in any public environment, like
supermarkets, retail stores, hospitals, bakers, butchers, drug stores and all healthcare spaces.
Call us NOW at 1-866-935-6949
---
The AS Hanging advantages
Lets you replace your pictures, or change their disposition, in a heartbeat!
Once installed, the AS Hanging rail tracks will stay in place, steady, until you remove them.
The AS Hanging rail tracks can support up to 78 pounds. That should be plenty!