Today, we're excited to show you how integral our hanging system can be in showing off another style of three dimensional art.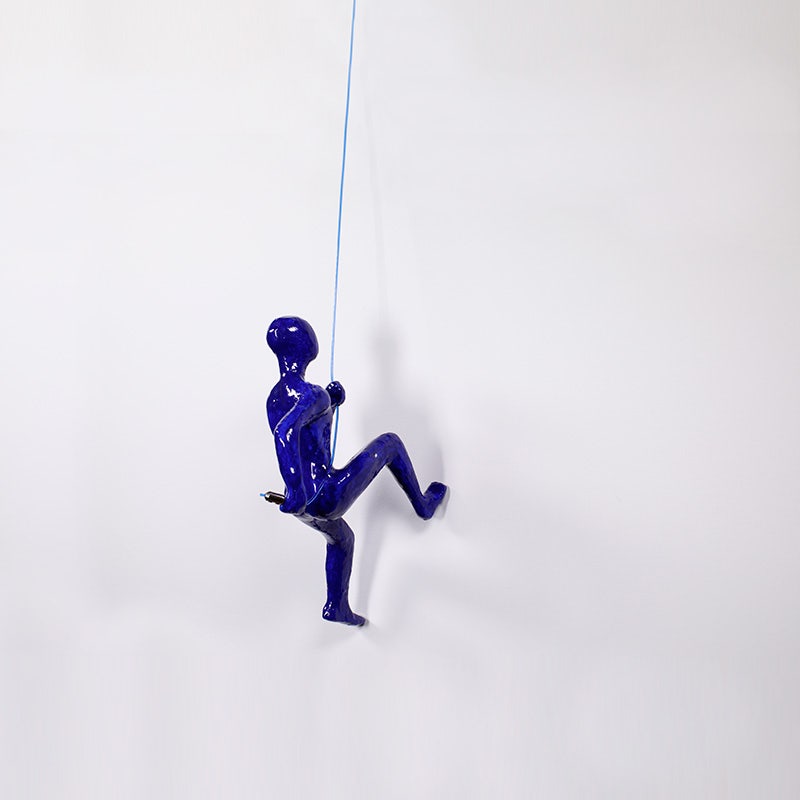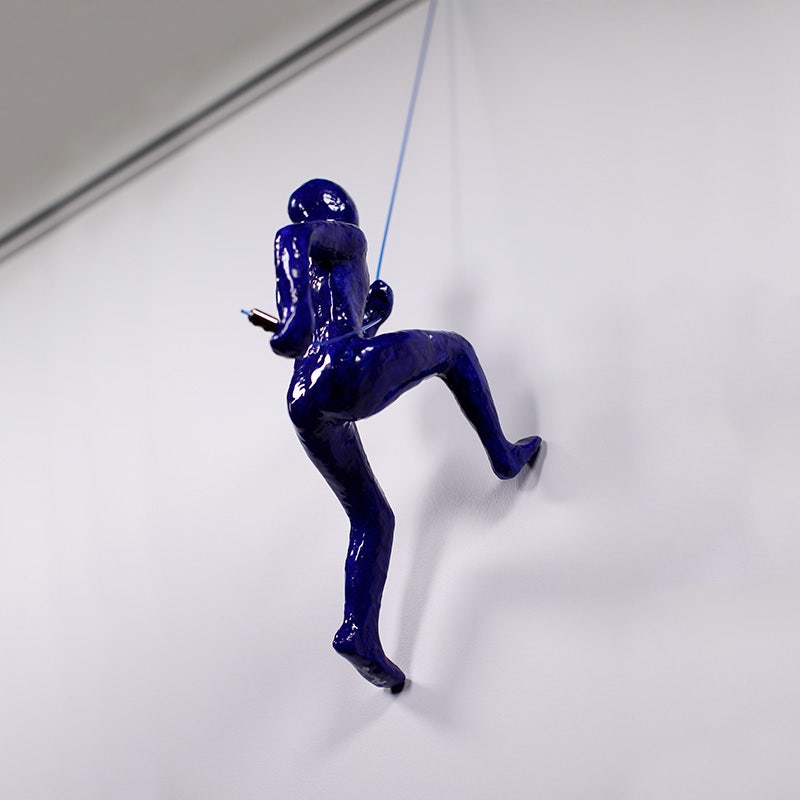 These sculptures are anything-but typically hung flat art
Check out how this clever resin climbing man, nicknamed Goal Achiever by sculptor Ancizar Marin, scales the wall using his climbing rope. We're helping this guy reach the top while he holds tight to a custom fabricated blue Ball-End Nylon Cord fitted with a Cable Stop seen just below his right hand. We've even given him a fun place to show off as he maneuvers a curved wall fitted with our Contempo® Track in our own show room.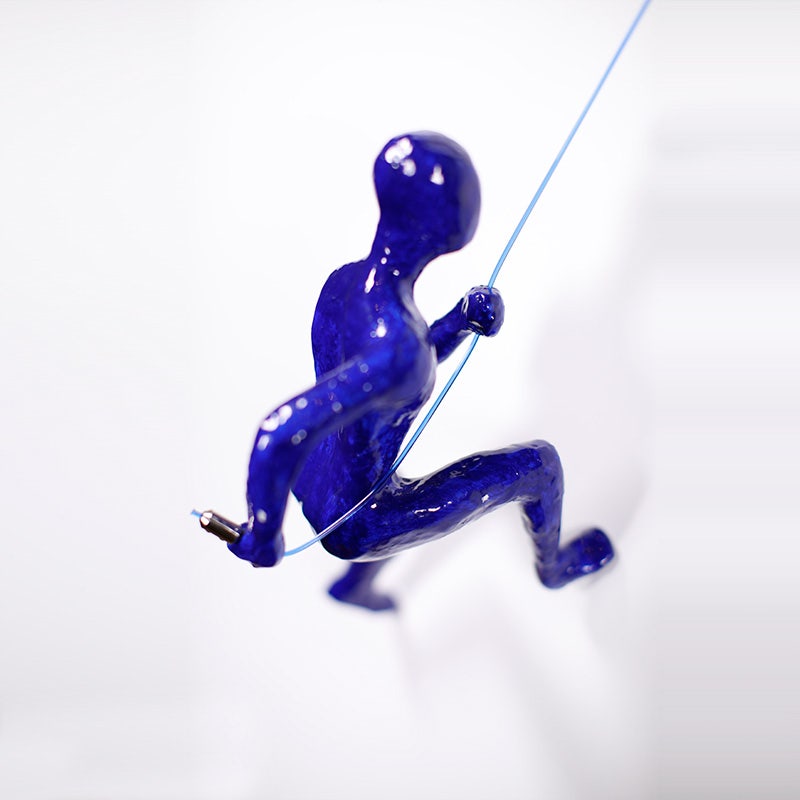 This playful 3D wall art or 3D sculpture hangs whimsically in our home office and quietly but persistently reminds us that achieving goals should be fun. It is the first thing visitors notice and talk about.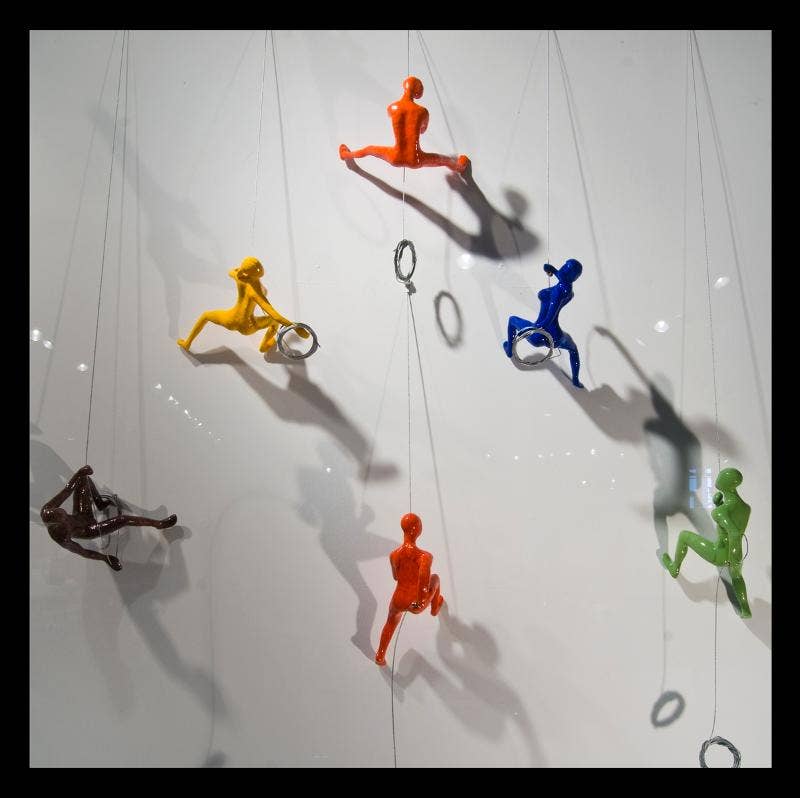 This artist is represented by several galleries but we spoke to Xanadu Gallery located in Scottsdale, AZ. Follow the link to see an additional interesting image with no less than 8 wall climbers. Very stimulating.
Do you have playful 3D wall art? Have you used our interior fittings to mount 3D sculpture? Do you have the need for a custom made colored Nylon Cord to complete your concept? How can we help you show off your creative side?
If you have questions or would like to learn more about how our products can be beneficial in your project, please contact our Customer Support at info@ashanging.com or give us a call at 866 935-6949 (toll free).
When you hang with AS Hanging Systems, you Hang with the Best ®