We have witnessed, and previously reported on, customers using our Pocket Display System to create any number of interesting solutions, such as for display real estate listings and museums display walls. We have a new application success story to share with you. It comprises 175 wall hanging pockets creating a display spanning more than 35 feet wide and over 8 feet tall.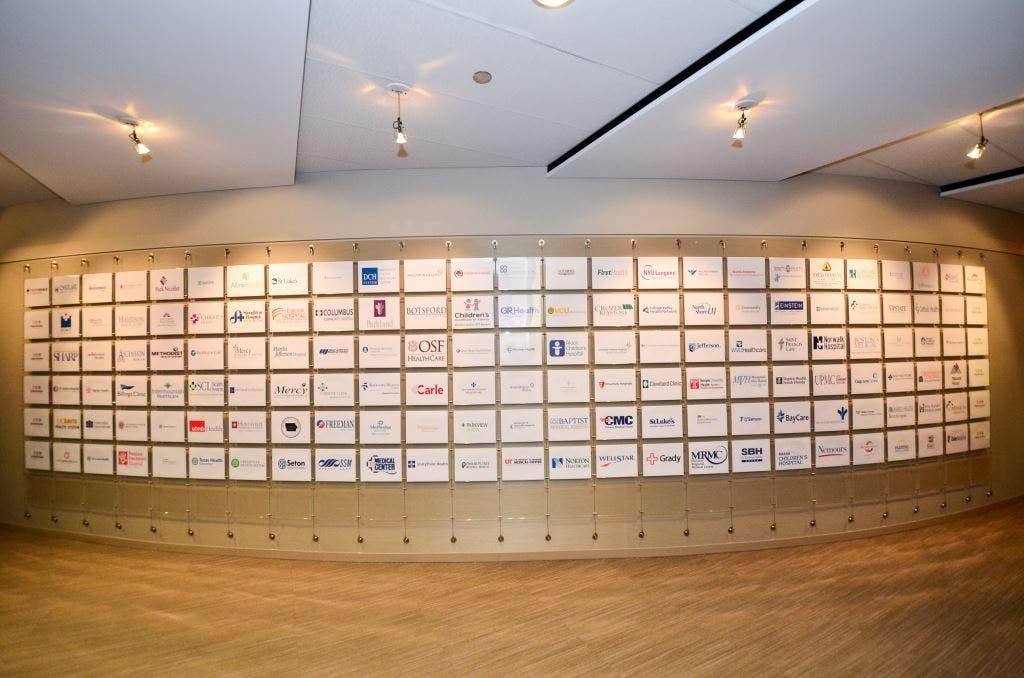 The client is Strata Decision Technology, a pioneer and industry leader of software solutions for financial and business support in the healthcare industry. They support over 1,000 healthcare organizations, hospitals, medical centers, and the like. At their headquarters they've created a branding wall, if you will, of some of the healthcare institutions whom they count as clients. You can see their client list is quite impressive and so is the brag wall, which all those logos create. Designing a hanging system using our Acrylic Pockets, they were able to highlight each client in a professional and suitable manner.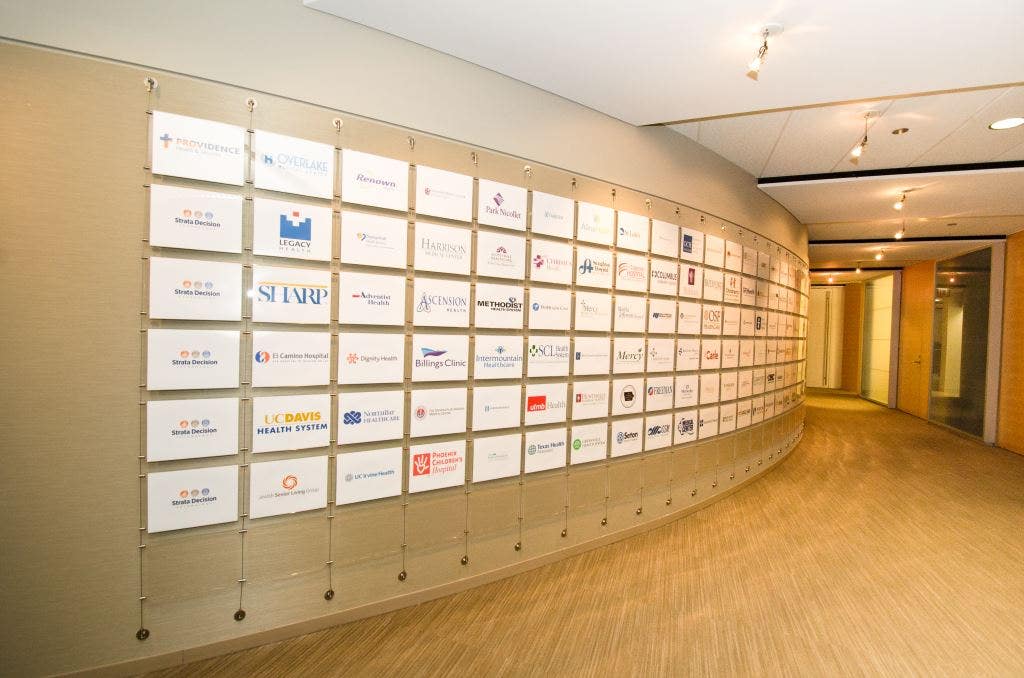 The Pocket Display System they've chosen is designed with Articulated Piers, Cable Clamps, and Acrylic Pockets. The perfectly hung display is not only beautiful, but extremely functional as well. The acrylic pockets, used here are in the tabloid size, protect each client logo insert with little extra care. Each logo is simply printed on 11x17 paper and then inserted into the wall hanging pockets via a convenient top opening. This design also allows contents of any pocket, or even all the pockets, to be changed easily - simply by sliding out the banner held within, then replacing it with a new banner. No un-mounting or re-mounting of the pockets or cable display system components to update the brag wall, and certainly no tools required.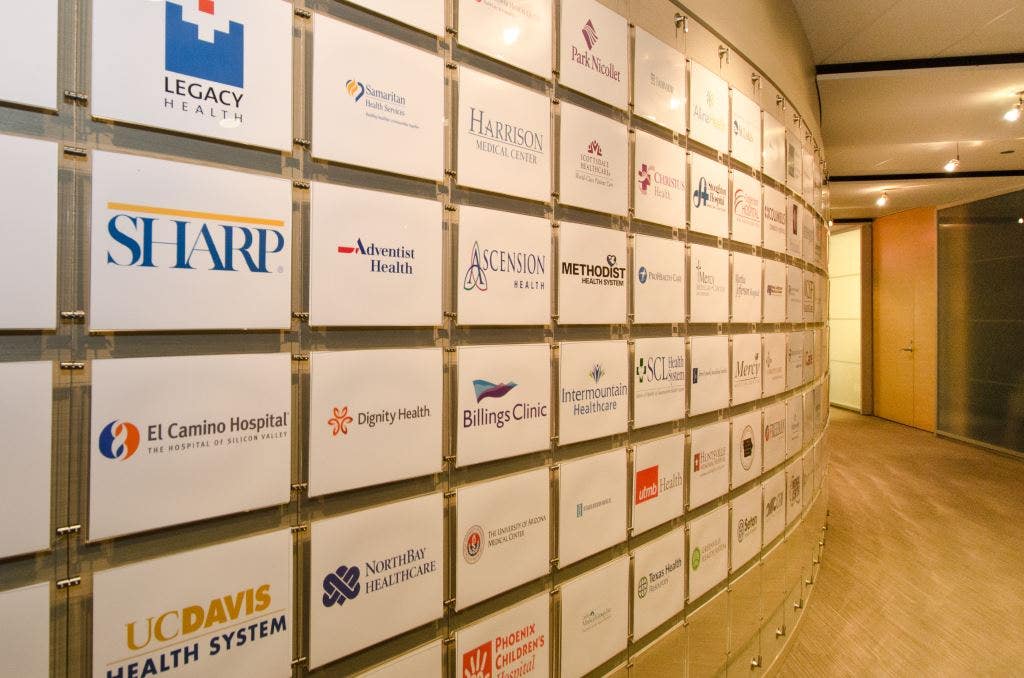 With our Articulated Piers, you can see that mounting a display of this size and calibre is of no issue even on a curved wall. The statement of this display, in such a grand hallway, makes a bold and confident declaration to all who see it. We are sure it is a place of pride for Strata Decision Technology, while allowing them to acknowledge the companies with which they can claim as client/partners.
Do you have a location where a branding wall would make a proud statement of your business relationships?
If you have questions or would like to learn more about how our products can be beneficial in your project, please contact our Customer Support at info@ashanging.com, or give us a call at 866 935-6949 (toll free).
When you hang with AS Hanging Systems, you Hang with the Best®