Multifunctional

Wall Organizer
We all know those wall hooks that end up ripping off the walls and the self adhesive hooks that peel off paint. We know of cork board that dry up and get damaged and magnetic board that quickly become a mess.
But what is the relationship between these brackets and the bulletin board ...? Quite simply by combining both, the result is a winning solution for hallways, schools, offices, bedrooms, etc.: the Casso® Display Rail! It is safe, stylish, easy to install and use for young and old!
---
Stylish

Organizer
This stylish wall organizer offers several possibilities. Let's start with organizing your entryway to your home or office. Looking for a place to put your keys, caps, and now the face covers, bike helmet, etc.?
The Casso® Display Rail entryway wall organizer can meet all these needs with the Casso J Hooks! Install the rail in the entrance and it becomes a fancy key holder!
In addition, with its bulletin board functionality, you can insert your shopping lists, messages for colleagues, cheat sheets, restaurant menus, etc.
The Casso Display Rail has two extremely practical uses for offices, halls, etc.
---
You may also want to think about the children's room… Those little Picassos can make drawings faster than their shadow! They'll be able to easily and quickly exhibit their work, move them, change them and stack them! In addition, your teens will be able to hang their collection of caps there, in addition to homework and work in progress. A safe, easy to use and stylish paper organizer. Each child can choose their favorite color: black, white or silver satin.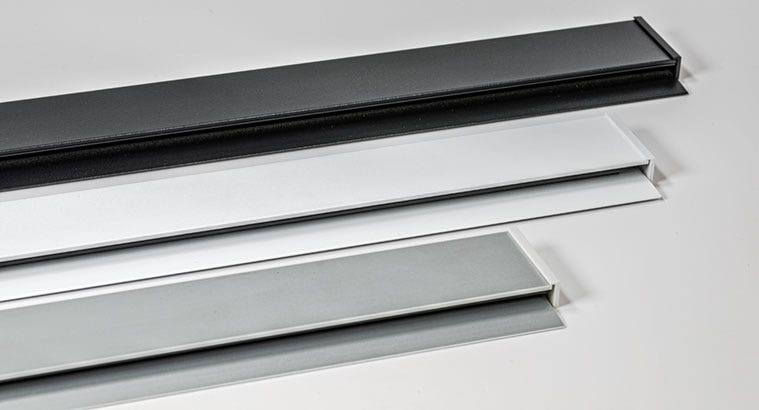 ---
Perfect

for any spaces
The Casso Display Rail paper organizer is perfect for any office space, home, business, reception, hotel, etc. Proudly display family photos, diplomas, your reminders, phone numbers, paperwork, and more.
The Casso Display Rail is so useful that you will want to put it everywhere! In addition to blending into the decor with its elegant design, it is safe, and does not require push pins, thumbtacks, sticky paper, etc.
---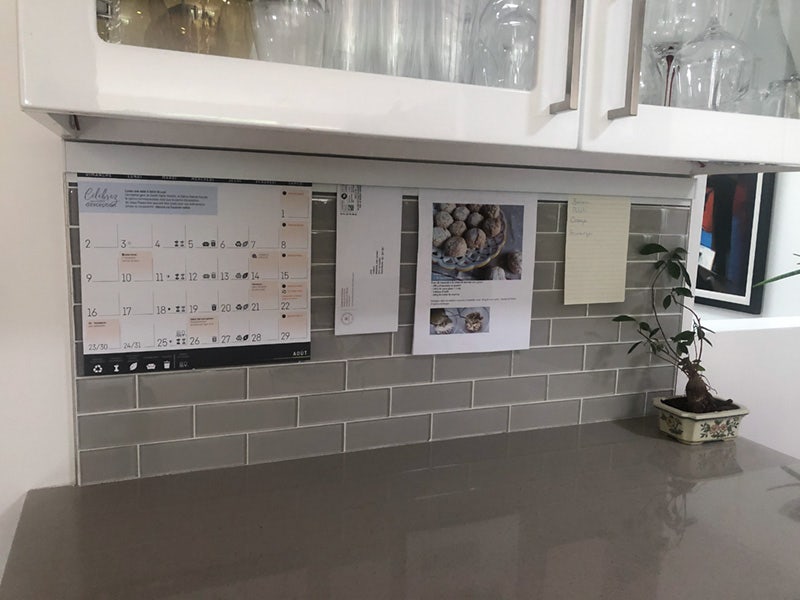 Think about it...create a smart kitchen with the Casso Display Rail under your kitchen cabinets. Expand your counter space by inserting recipes or grocery lists lying around everywhere. View your grocery lists and easily update them. All your friends will want one and envy your kitchen wall organizer!
---
Discover today the wall organizer that will change your daily life!
For an

AS

tonishing display!