Articulated Pier Tensioned Kit
Art & Picture Hanging Systems
Secure, strong and trendy picture hanging kit solution that swivels 180 degrees and rotates 360 degrees, which allows you to mount it to walls, ceilings, floors and angled surfaces. Hang panels, art pieces, pictures, etc.

IN STOCK


See full product description »
Includes : Hex Nut Top Articulated Pier, Self-Gripping Bottom Articulated Pier, Barrel-End Stainless Steel Cable 120 in (10 ft) / 305 cm, Compression Spring, 2X #6 × 1¼ in. screws with TripleGrip™ anchors, 2X #6 × 2 in.
Installation Surface : Ceiling, Floor, Wall
Weight Capacity : 33 lb (15 kg) per pier
Cable Presentation : Tensioned
Cable Length : 120 in (10 ft)/305 cm
Compatible with : Cables
Product Details
Articulated Piers swivel 180 and rotate 360 degrees, which allows them to mount to walls, ceilings, floors and angled surfaces. These are only to be used with cables running in a vertical axis, never in a horizontal manner.
Articulated Piers Tensioned Kit is created to hang panels, pictures, acrylic display pockets, and much more! Articulated Piers only take a small footprint space. Picture hanging kit reduces display tampering and mitigates earthquake damage. Easy-to-use, secure, durable and fashionable. Professional presentation.
The cables can be trimmed to length on site, during installation. It is recommended to order a Cable Trim Kit to ease installation. Only for use with steel cables and never with Nylon Cords. To ease the installation, order our mounting-plate-articulated-piers, which include Wing Toggles.
AS recommended by leading experts and your neighbors!
Let us ASsist you with your project!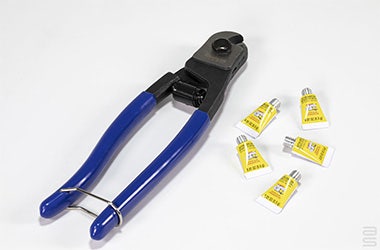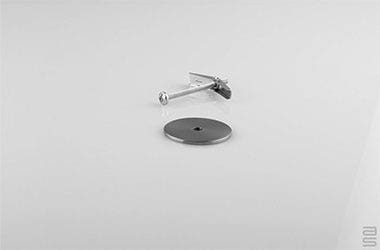 ---
NEXT STEP,

CHOOSE YOUR HOOKS & FITTINGS
Complete your artwork hanging systems with high-quality picture hanging hardware. Choose from various Picture Hanging Hooks and Panel Hooks to hang any framed art, 3D objects, panels, mirror, glass, etc. Our hooks are available in side-screw & self-gripping options. The cable fittings clamp onto the edges, sides, top and bottom, of an unframed object.
Technical Specifications
SKU U5582
Includes Hex Nut Top Articulated Pier, Self-Gripping Bottom Articulated Pier, Barrel-End Stainless Steel Cable 120 in (10 ft) / 305 cm, Compression Spring, 2X #6 × 1¼ in. screws with TripleGrip™ anchors, 2X #6 × 2 in.
Capabilities Earthquake Mitigation, Anti-Theft, Secure
Installation Surface Ceiling, Floor, Wall
Weight Capacity 33 lb (15 kg) per pier
Cable Presentation Tensioned
Installation Skill Do-It-Yourself
Cable Length 120 in (10 ft)/305 cm
Compatible with Cables