Tensioned Fixed Piers Signage Kit
Art & Picture Hanging Systems
Professional, quick and easy install solution for retails, airports, etc. Our Tensioned Fixed Piers Signage Kit allows you to mount acrylic panels, metal signs, etc., to create a two-sided display.

IN STOCK
See full product description »
2

Fixed Pier Set

2

Null-End Stainless Steel Cable, 72-in

4

Top Clamp
Product Details
Our Tensioned Fixed Piers Signage Kit includes everything that is needed to mount a panel in tension between a ceiling and a floor with a pair of Fixed Piers (short and long), Barrel-End Cables and Top Clamps.
This signage kit can hang metal signs, acrylic panels, etc., from any type of solid ceiling and floor (fixed attachment). Fixed Piers only take small footprint space. You may select the small, medium or large Top Clamps to attach your panel depending on its thickness. You may choose supplied aircraft cables with total lengths of 16 or 26 feet according to your distance from top and bottom surfaces, plus the height of you panel. Cables are trimmed to length on site, during installation. Professional presentation. Easy-to-use, secure, durable and fashionable.
Versatile and efficient signage solution to help you hang panels, ads or signs from the ceiling in rooms and open spaces safely. Our Loop Hangers Signage Kit also help you hang plexiglass to control the spread of Covid-19.
AS Hanging Display Systems has put together this professional, quick and easy install solution for all environments such as schools, hospitals, airports, retails, parking's, commercial business, etc. Recommended by leading experts.
Call us at 866-935-6949 for details! We will be happy to help you!
Compatibilité
Our Top Clamps are compatible with metal signs, wooden signs, acrylic signs, etc., up to 1/2 in. thick.

Options depend on your type of ceiling and the weight (size) of panel you want to use.
It's recommended to order a Cable Trim Kit to ease installation.
HIGHLY RECOMMENDED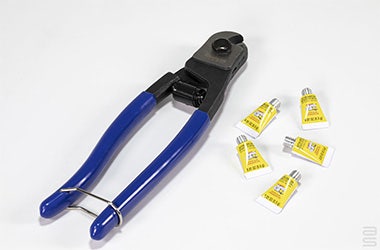 Technical Specifications
SKU W5041
Legacy Systems Families Not Applicable
Product Marked No