Have you ever tried to hang a framed piece of art or lovely photo and, while the piece itself is wall-worthy, its presentation is less than appealing? It tilts or leans on the wall. Right or left, it doesn't matter. It distracts from the visual. 
The Problem - Frame Tilts to Left or Right
Large frames, typically 24 inches or wider, require a very sensitive balance to remain level and straight while hanging. Sometimes it is impossible to balance the frame because the frame, or contents within the frame, is slightly different on the left or right. This will cause an out of balance condition. Other times there is a hang point on the top center of the frame that is perhaps not exactly in the center of the frame.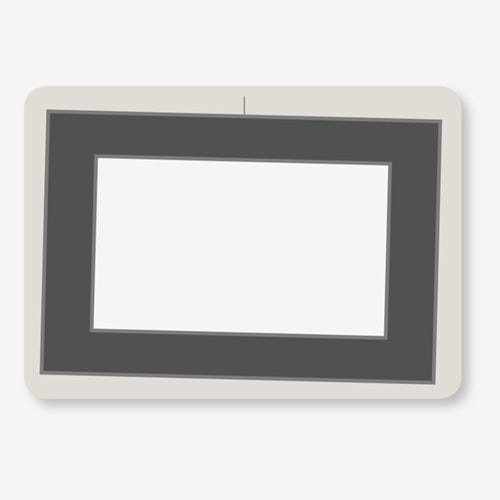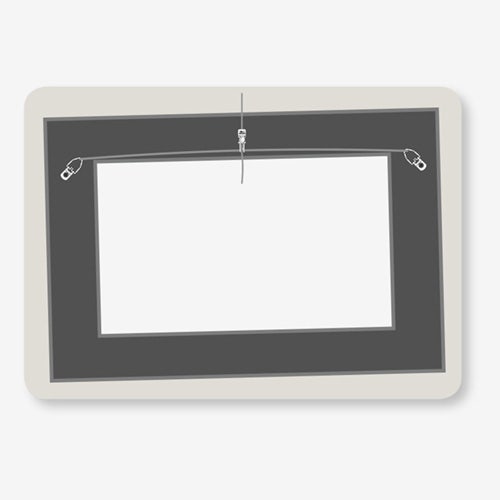 The Solution - Level a Tilted Frame with Two Cables/Rods
The rule of thumb is that when frames are 24 inches and wider, it is better to use two cables/rods to balance the frame. When two cables or rods are implemented, the problem is avoided. But this easy hack is not limited to larger frames. You may use it on smaller frames as well.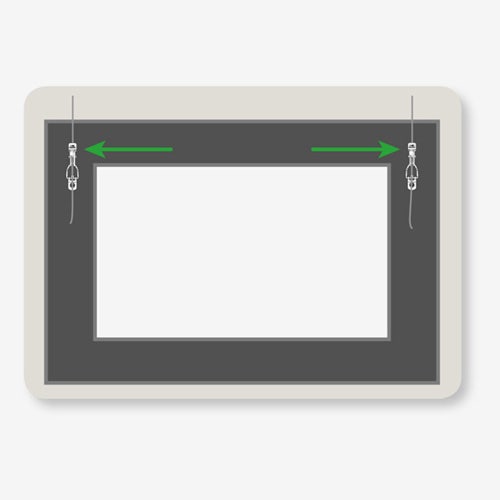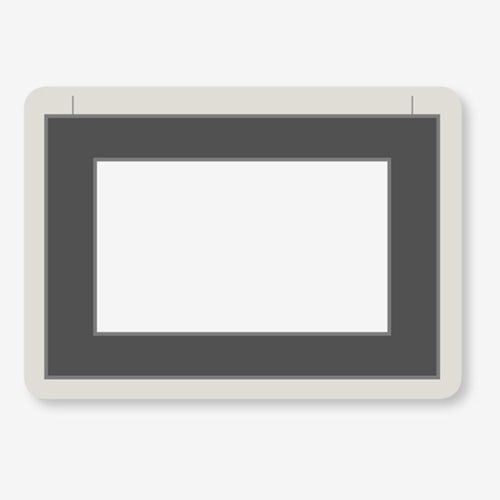 No more do you have to look at your wall display and feel a bit "off kilter". Now you know how to fix frame tilt. Simply switch from a single to a double cable/rod hanging system.
Where have you encountered frame tilt problems with your framed art or photography?
If you have questions or would like to learn more about how our products can be beneficial in your project, please contact our Customer Support at info@ashanging.com, or give us a call at 866 935-6949 (toll free) or at our local number 450 619-7999.
When you hang with AS Hanging Systems, you Hang with the Best®
---
Hanging art is the differentiator and the ultimate personal touch to one's home. Nothing speaks more about the occupants, their tastes and preferences, their personality, or speaks to what they value, more than the art they choose to place on the walls of their domicile. Yet, tastes change over time. Values change. Budgets change. The one constant is "change". The result – changes to displayed art.
This document is part of a series that were created to help optimize framed art, and other wall objects, for display via a hanging system.
Hang Framed Art
Fix (Straighten) Frame Tilt
Manage Face Forward
Optimize Picture Hanging Using 2 Cables
Eliminate Teeter-Totter Frames
Hang Unframed Art