Wall

Organizer
Get well cards are a must for all people that suffer illness. They help us get through difficult times, knowing that our loved ones are thinking of us and that we are not alone in the ordeal.
Receiving a get well soon card is a precious moment in recovery, because the smile that this card provides us, is a moment of affection that makes us stronger and helps us fight this illness.
The important thing is to be able to keep these beautiful thoughts in sight so that you can admire all the wishes for a speedy recovery and give yourself the strength to keep fighting. To be able to see them well, the Casso® Display Rail makes life much easier. This safe and easy-to-use wall organizer showcases and highlights get-well cards to the delight of patients.
The question of cleanliness is a must when it comes to illnesses, hospitals, and patients. Cards lying around and piling up on patient service tables can fall to the floor and get soiled instantly by germs and bacteria. In these times of the Covid-19 pandemic, it is even more essential to clean up the environment for patients, while keeping these get well cards displayed, which are part of their daily motivation.
Hang with the Best®!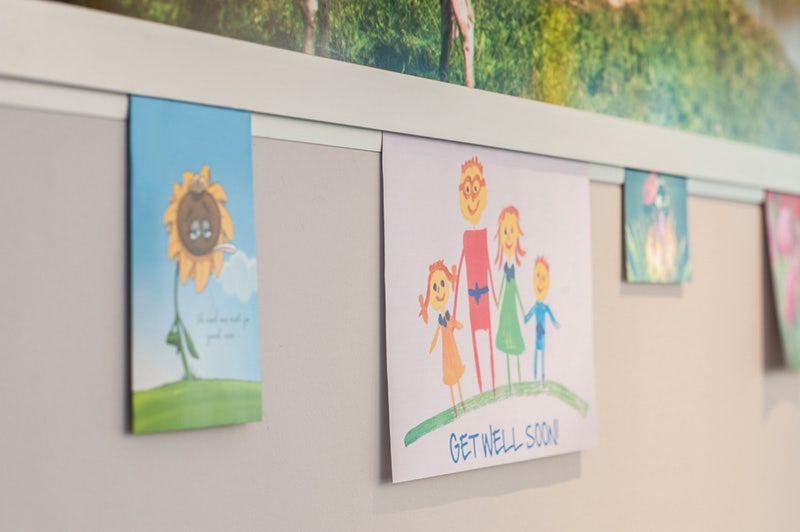 The Casso® Display Rail is clean, safe, easy to install and use even by small children. It is economical and blends in with any decor.