Our Drop Ceiling Hanger brings new decorating and display options to those areas of office spaces, home basements, and retail spaces where grid ceilings, also known as acoustic ceilings, suspended ceilings or drop ceilings, are installed.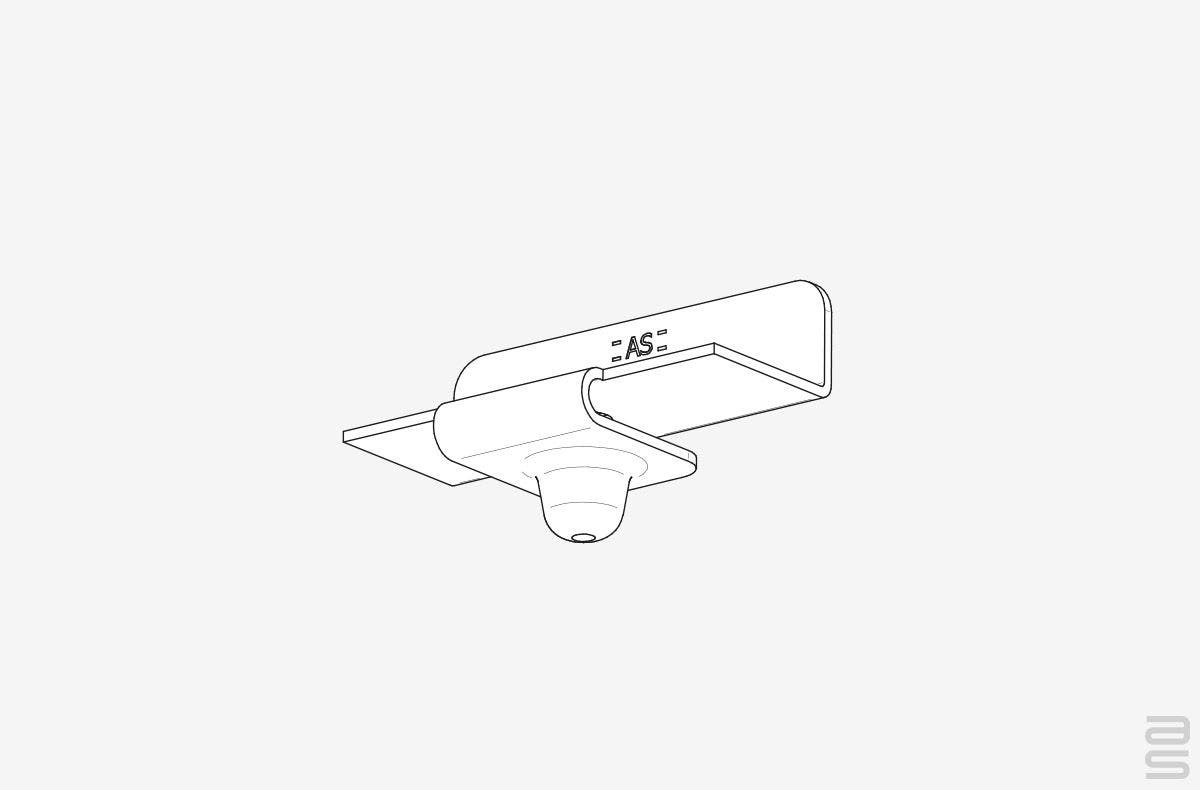 The Drop Ceiling Hanger is designed to create a wall hanging system along the perimeter of these afore mentioned areas, replacing the often used unfolded paperclip fastener. You know what I'm talking about, right? We've all hangers and hooks to display a calendar, office art, employee notifications, or bulletin board items. No longer do we have to deal with an unprofessional look and fiddle with hazardous and complicated display changes. With this easy to install little hanger, your display space can be as professional, or creative, as the items being shared.
How does it work?
First, you simply insert a Barrel-End Cable into the Drop Ceiling Hanger. You have several lengths to select from. This must be done prior to placing the wall hanger because it will not be accessible after installation. Next, push up on the ceiling tile, slide the hanger onto the metal edging (the formal name for the metal edge that is mounted to the perimeter wall of a drop ceiling installation is L-molding, L-channel, L-angle or wall angle), then allow the tile to return to its original position.
Is your mind racing with ideas of all the things you've dreamed of hanging in the past, but your self-made hangers kept falling? Well, it's important for us to note that with this useful little hanger comes a caveat. There is a rather low weight limit of 5 lb. This limit is not the result of our design, or certainly not the actual limit of our Barrel-End cable. "So why only 5 lb?" You may ask. It is important to note that L-molding is not structural. It simply acts as a filler to fill the gap between the outer edge of the ceiling grid and adjacent wall. It carries none of the weight of the ceiling. The weight is actually carried by the T-bars (the metal strips that you see that cross the room). So, being mindful of the weight of what is to be displayed is important. A second caveat, this hanger should not be used away from a wall-mounted application. It is not intended to be used with T-bar.
So what does it look like and how obvious is it when mounted?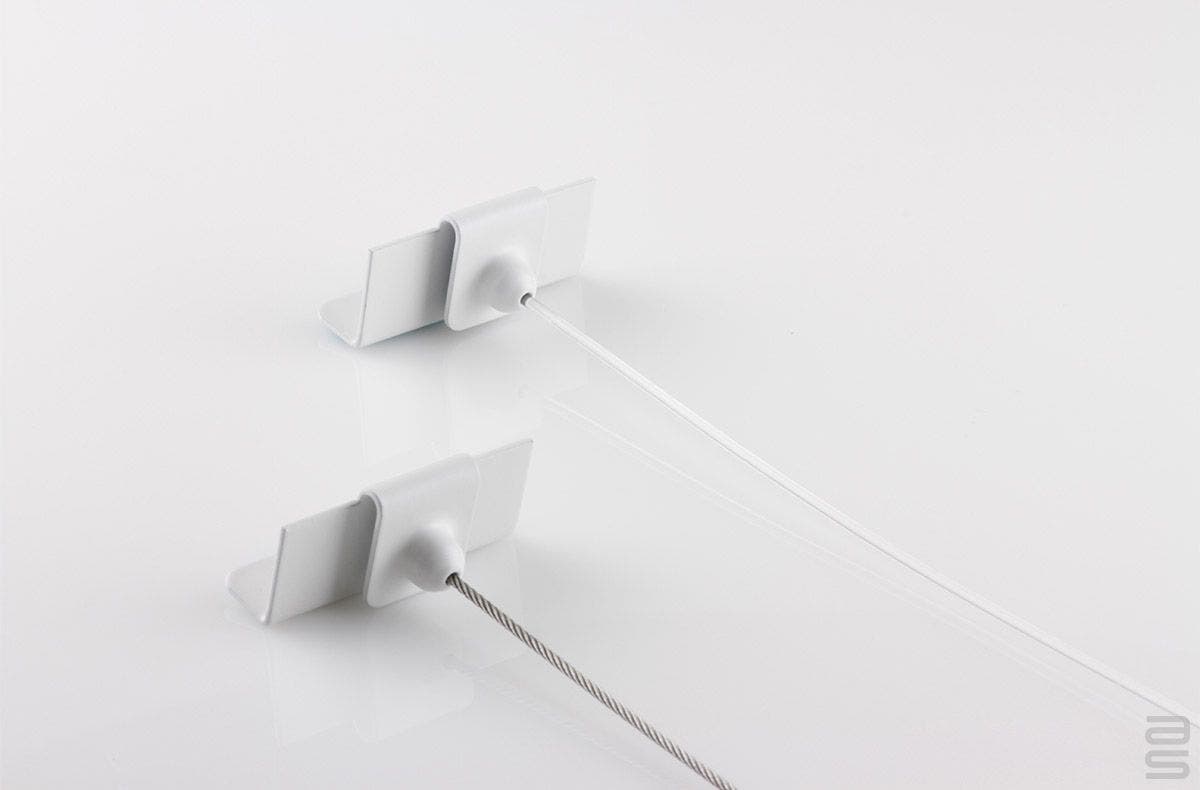 As you can see from the photo above, this wall hanger comes in white, we've custom formulated a paint to best average the whites from the three leading suppliers of ceiling grid. These are:
Our Drop Ceiling Hanger will very closely match the white paint shade from these three companies, even though all three bring a slightly different white to market. The reflectivity of our paint finish will also very closely match the finish of these major brands. Our design is very clever. It is such that once in place and the ceiling tile is reinstalled, the hanger is held in place by the tile and the cable is held in place by the L-channel itself. Further it is very small in size. The portion of the hanger actually visible from below is less than one square inch.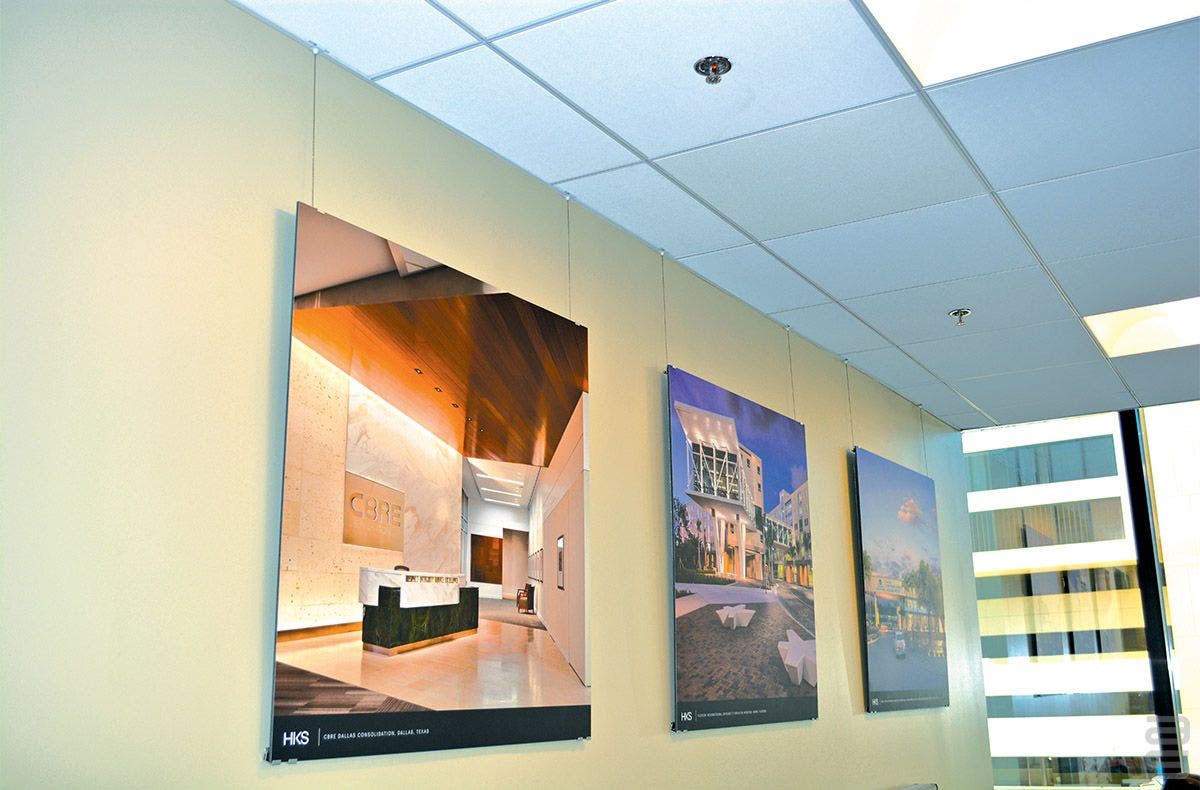 Is our Drop Ceiling Hanger compatible with all grid ceilings?
The Drop Ceiling Hanger is designed to work with all standard L-molding up to 15/16 inch wide on the bottom leg and all square edge cut ceiling tiles. But these combinations include about 60% of grid ceilings. Are you as excited about these Drop Ceiling Hangers as I am? Now that you know about them and understand how they work, just think of the possibilities, right?
Do you know of a space where Drop ceilings create lack-luster?
How will you implement these new hangers into your "space spruce-up"?
We'd love to hear your creative ideas!
If you have questions or would like to learn more about how our products can be beneficial in your project, please contact our Customer Support at info@ashanging.com, or give us a call at 866 935-6949 (toll free).
When you hang with AS Hanging Systems, you Hang with the Best®