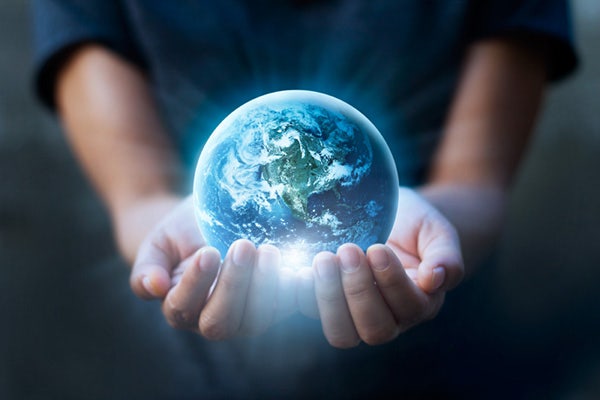 CELEBRATE THE PLANET

AT HOME EVERY DAY!
Today, April 22, 2020, is a highly unique day, let's celebrate Earth Day with actions! In view of the exceptional global health situation, take advantage of this moment to organize environmental activities at home, alone or with your family!
Act for the environment. Reduce your electricity consumption by turning off the lights, save drinking water by turning off your tap while washing your hands. It's proof that we can do something. Right here, right now, at home.
Kids creative activities at home: grow an indoor plant with apple seeds or avocado pits. Plant seedlings to develop a garden or flower beds. Draw flowers and rainbows on recycled paper or cardboard.
Let's change our habits for a greener future. Most of our picture hanging products are made of aluminum, which is fully recyclable, but above all it helps to reduce the number of layers of paint that you will put on your walls in the coming years. Our art hanging systems are simple to install and allow you to easily hang, swap and rearrange pieces in moments, with no professionals required. No more worrying about constant damage to your walls!
Share the little things you do today and everyday for our planet, tell your friends, your parents, your children, your colleagues and let's make a difference together.
Happy earth day!