It can be quite tedious setting up a clean and efficient visual merchandising system such as those needed in real estate offices. Following a few basic steps and implementing the right hanging hardware can provide simple solutions. We'll show you how to create smart-looking and perfectly proportioned displays that also offer ease of frequent listing updates and changes.
Acrylic Display Systems
Our Acrylic Pockets uses Piers or Rails to suspend hanging pockets on a cable system to show an endless number of real estate listings in a continuous grid-type display.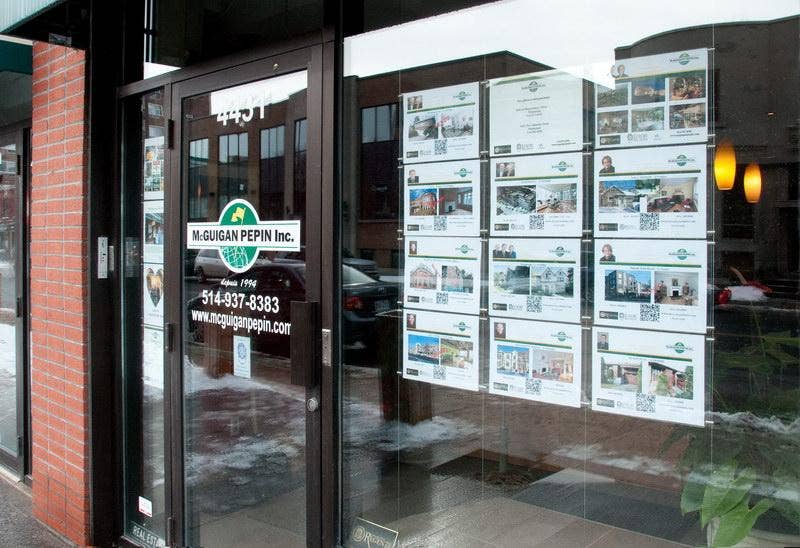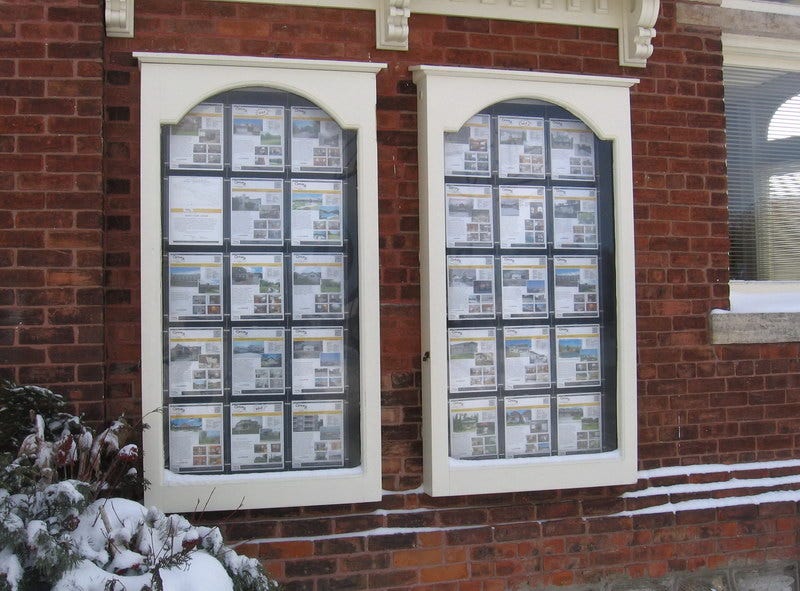 Acrylic Pockets Options
The Acrylic Pockets feature a live area of 8.5 x 11 inches, your listing photos and property data sheets can be displayed in either a portrait or a landscape format. There is a second size as well. The larger tabloid-sized Acrylic Pockets, benefit from a larger 11 x 17 inch live area. These are helpful when you need to feature a property or agent. The extra live area can house a larger display image, or by simply mounting (even plain double-sided tape will suffice) an 8.5 x 11 image, or sell sheet, on a larger tabloid sized carrier page, such as something as inexpensive as construction paper; the combination in a tabloid pocket will act to frame your featured property, and with very little fuss. Each pocket, no matter which size or orientation, allows paper documents to be inserted via an opening at the top, similar to a hanging file folder. Each also incorporates mounting tabs on both the left and right edge. These are used to mount the acrylic display pockets to display cables. You can see this below.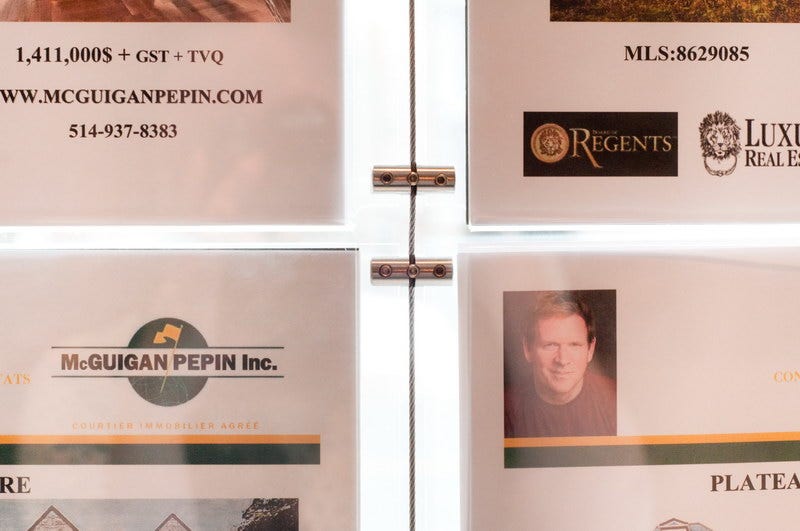 The hanging pockets also allow real estate window display to be double-sided. Simply insert listing materials back to back and you instantly benefit from a store window display that can be viewed from either side, and, at no extra cost. However, such displays are not limited to store front displays. This Century 21 office created a nice listing showcase in a public area and waiting room of their busy office. The listings are grouped by neighborhood. Very effective!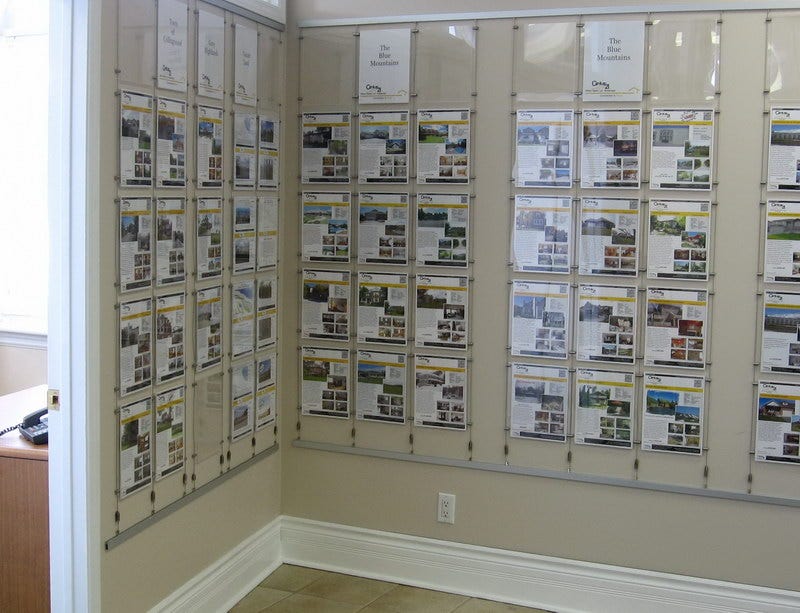 With these types of display cable systems, the variations and combinations are endless. Allow our experts to serve you.
Would your real estate office benefit from showcasing a functional and versatile real estate display?
If you have questions or would like to learn more about how our products can be beneficial in your project, please contact our Customer Support at info@ashanging.com or give us a call at 866 935-6949 (toll free).
When you hang with AS Hanging Systems, you Hang with the Best®