Art & Picture Hanging Systems
Up Rail Track is the perfect picture rail hanging system to hang art from ceiling. It is the leading residential ceiling track to protect your walls and create awesome wall decor.

IN STOCK

See full product description »
Finish : Anodized Silver, Black | Painted White
Includes : 6x Up connectors, 6x #6 x 1.25" screws, TripleGrip™ anchors
Weight Capacity : 20 lb/ft (30 kg/m)
Track Length : 72 in (6 ft)/180 cm
Installation Surface : Straight and Even Ceiling
Fastening : Hidden Fasteners
Compatible with : Cables, Rods
Cable/Rod Presentation : Suspended
Product Details
The Up Rail Track is the leading residential ceiling track par excellence. The perfect solution to prevent damage to your concrete wall, wood wall, masonry wall or precious wallpaper. No more nails in your walls. The beautiful rounded shape of the track fills the space between the wall and ceiling, therefore the picture rail hanging system is discrete and unobtrusive. Up Rail Track is a flexible and easy way of hanging art from ceiling. Add and rearrange your wall decor in a second.


The hanging track is clicked into place using installation hardware included with each track length, which is attached to the ceiling. Mounting the track is fast and easy. Up Rail Track supports 20 lb/ft (30 kg/m), making it a solid and reliable picture rail hanging system. Use it with Twist-End Nylon Cord or Stainless-Steel Cable to attach, move and display art and wall decor.

Up Rail is designed to be installed on the corners of walls and ceilings that are straight and even. If your ceiling is slightly bumpy or irregular, we strongly recommend the Classic Ceiling Track.
Up Rail Track is offered in 3 finishes to fit with all ceiling.
Hang with the Best®
AS recommended by leading experts and your neighbors!
Let us ASsist you with your project! 1-866-935-6949
TRACK ADD-ON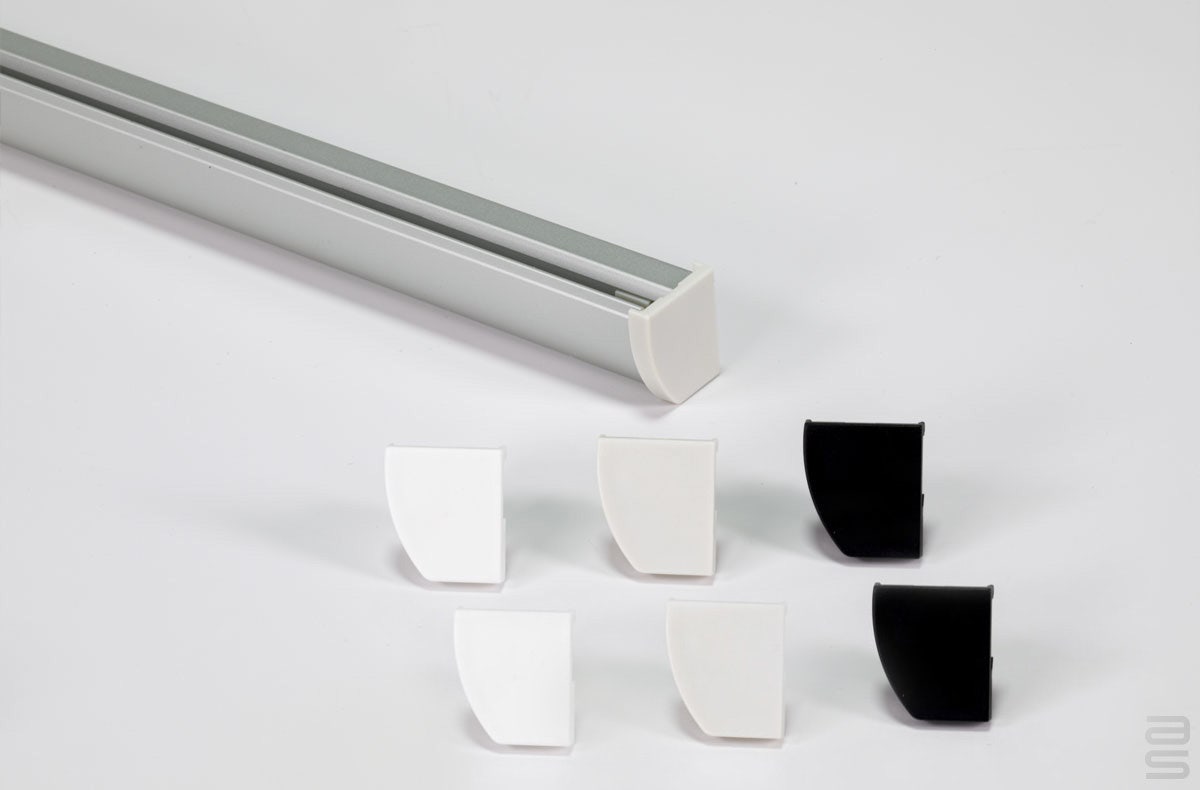 Technical Specifications
SKU A1070
Material Extruded aluminum track
Finish Anodized Silver, Black | Painted White
Includes 6x Up connectors, 6x #6 x 1.25" screws, TripleGrip™ anchors
Weight Capacity 20 lb/ft (30 kg/m)
Track Length 72 in (6 ft)/180 cm
Installation Surface Straight and Even Ceiling
Mounting Style Surface
Fastening Hidden Fasteners
Installation Skill Do-It-Yourself
Compatible with Cables, Rods
Cable/Rod Presentation Suspended
Vertical Element Compatibility Twist-End Cable, Twist-End Cord, T-End Cable, T-End Cord, Twist End Rod
Legacy Systems Families Not Applicable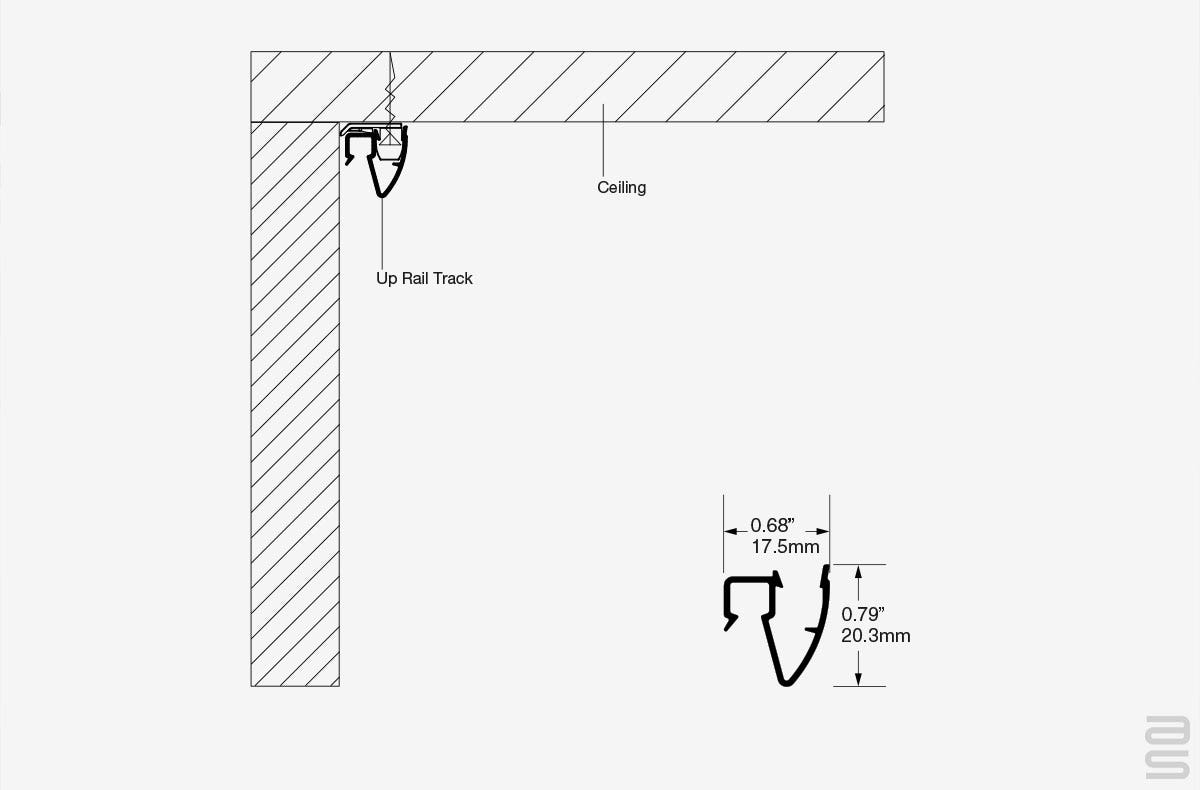 Up Rail Track Spec Sheet