Art & Picture Hanging Systems
A dynamic display was the project ProTechnical wanted to achieve. They choose AS Hanging Acrylic Pockets to create their certificate wall display.

IN STOCK

See full product description »
Sector : Office Space
Application : Curved Wall, Panel Display
Design Influence : Tensioned Cable/Rod
4

Contempo® Track

18

C-Hanger

18

Barrel-End Cable

180

Pro Side Clamp, Single-Sided, Small

45

Acrylic Pocket, Letter, Landscape

18

Tensioning Spring for Contempo® Track

2

Contempo® Track Connector
Product Details
ProTechnical, a well-known company of Information Technology was proud of the accomplishments of their employees. When they wanted to proudly display their certifications on entry wall, they choose AS Hanging Acrylic Pockets.
The curve of the wall allows visitors to view all of staff's certifications from any angle. Contempo® Tracks were the solution for a modern and beautiful certificate wall display.
The objective to find a uniform, modern, and clean way to create a dynamic display was accomplished thanks to AS Hanging Tensioned Systems.
HIGHLY RECOMMENDED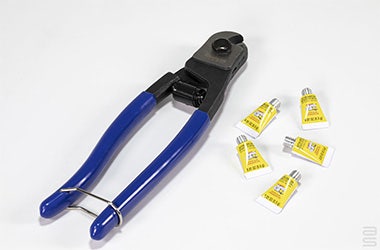 Technical Specifications
SKU Inspiration069
Sector Office Space
Application Curved Wall, Panel Display
Design Influence Tensioned Cable/Rod