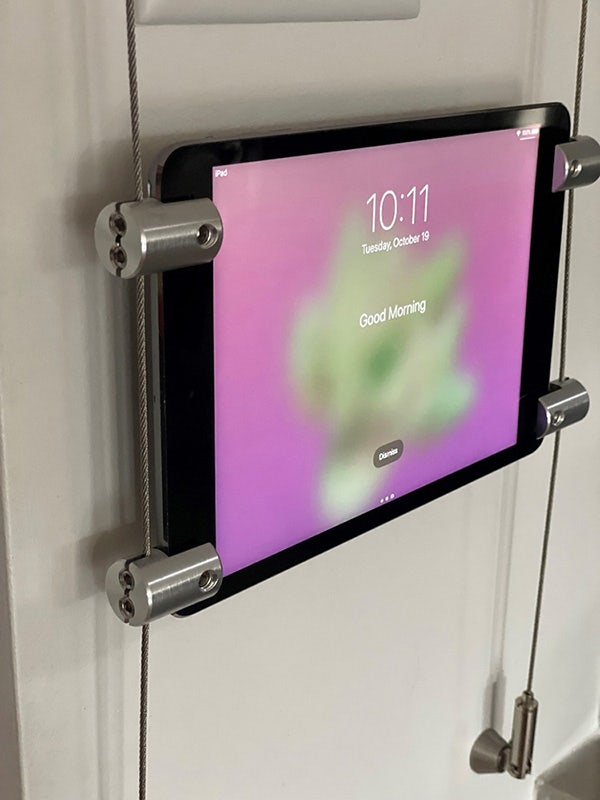 Functional and aesthetic Tablet Wall Mount for your home, offices, schools, retails, etc. Easy-to-install, it is secure and fashionable.
Using hanging systems is the perfect tablet wall mount solution for a neat and professional presentation. A perfect exemple of displays to go!
Tablet Holder – iPad Wall Mount Kit includes two designed Articulated Piers, four solid large Clamps and stainless-steel cables made from high-quality materials. Pro Side Clamps included are compatible with tablets up to 3/8" thick.
For this application, use the nylon tipped set screw supplied with our clamps. Be sure to install it in the correct orientation, it must be against the screen. Also, to prevent damaging your device, do not over tighten.