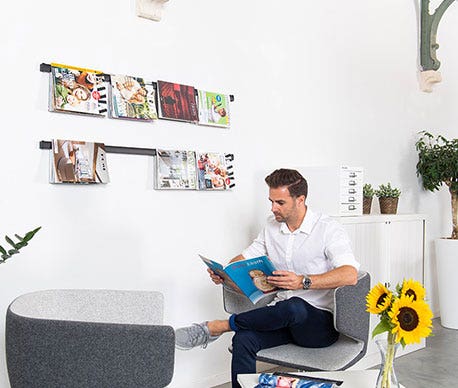 AS Hanging offers the perfect magazine holder to organises periodicals and magazines. Our rail is a wireless presentation system looking trendy while orderly.
Our magazine organizer is ideal for waiting rooms and offices, schools, hotel lobbies and your home or kid's room. This revolutionary magazine holder is fixed directly to the wall, so its safe and solid.
Offers in various length and colors, browse your options and find the Magazine Rail that are best suited for your application.