Picture Hanging Systems
All picture hanging system must attach to an interior space in some manner.
We offer three choices: tracks, tensioned piers and specialty hangers. Investigate which is best for your application.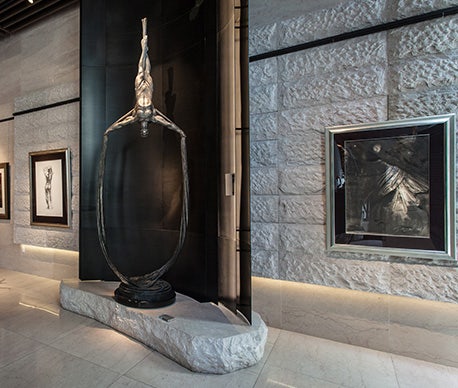 Most common method of attaching a hanging system to an interior. Rails are permanently attached to walls, ceilings, etc. Cables and rods may be added/moved anywhere along the track
VIEW ALL TRACKS
---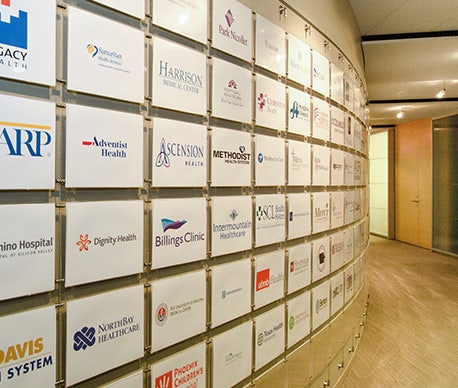 Engineered and structured look. Fixed location hardware, uses steel cables and cable fittings. Available in both fixed and articulated.
VIEW ALL PIERS
---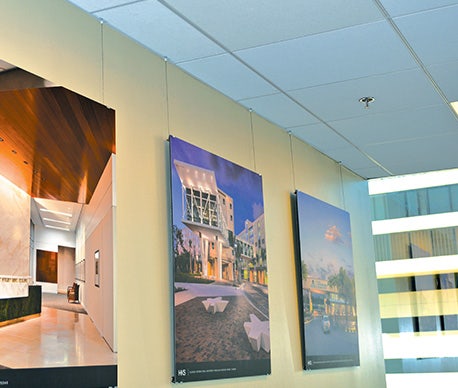 Exploits your architectural building details compatible with ledge, molding, grid ceiling, partition wall, etc. Works with cable components.
VIEW ALL HANGERS
---