My grandson William embarked us all in the adventure of writing with his idea of delivering his comments to AS Hanging Display Systems !
What a good idea for a little change from everyday routine life! Speaking of change, I too ordered a suspended system to give them my impressions.
My first comment appertains to the actual simplicity of ordering from AS Systems. Even though I am not the biggest internet user, I went to their website, and I managed well! I found it beautiful and well done, but since I had a few questions, I decided to just call them and received excellent customer service. The gentleman, Nicolas was very courteous and helpful. I received it a few days later, despite the Covid-19 crisis. Very pleasant.
It had been a few years since I had painted the rooms of the house so since I was being confined to the house, I undertook this new project. I collected a few old cans of paint that I already had, and I set out to freshen up the living room, bedroom and hallways. First step: remove all the old nails, screws and thumbtacks that supported my frames and decorations. Then patch all these holes, and to finish with I painted.
When everything was dry, I installed the Click Rails Tracks purchased from AS Systems. It was very easy. I'm pretty good at renovations since I've owned apartment buildings for years and I did everything myself. I had started giving William short lessons over the internet, since Covid forced us to. And now: no more holes in the walls!!!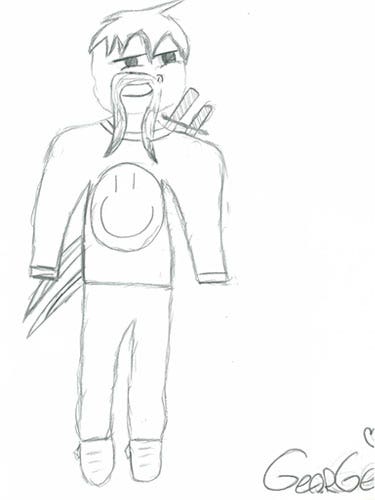 ---
Afterwards, we wanted to replace all the paintings and decorations. My wife had fun! With a hanging system you can reposition the frames and souvenirs anywhere on the wall, at the desired height and move them from left to right, as she wants! A real pleasure and without damaging any of the walls. Child's play and requiring no tools!
So here ends my first blog as William says!
I will try to make a little drawing and next week I'll be going to tell you about the suspended ceiling fasteners I ordered, but I must repaint the basement for that first!
---
See you soon,
Grandpa George