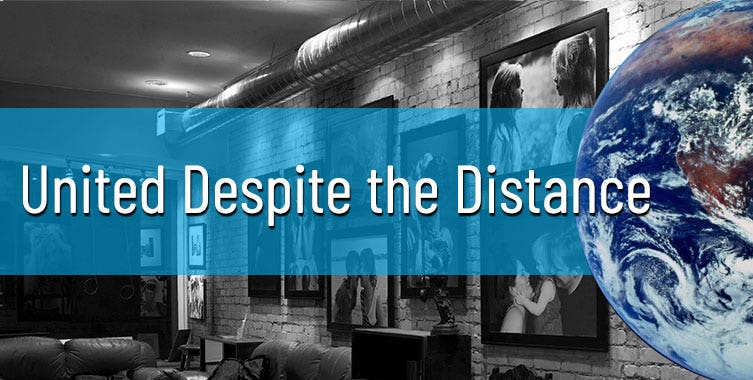 UNITED.
The Covid-19 humanitarian crisis affects us all in different ways. What is difficult is the distance. Distance with friends, distance with family, with nursing staff, cashiers, everyone around us and with what our lives were before.
Nevertheless, despite the distance, social distancing, and quarantine, we find new ways to stay united. Our strength today is to overcoming this distance by taking time to call a relative or a friend, hosting a video conference with distant family, saying hello to the neighbor from our balcony, or smiling to the people working in essential services.
Also united by memories, by going through photos of the last months and years, by painting a landscape from our childhood, by drawing with our children or for our loved ones. A letter sent by mail, an email or a video will make our friends and families that much happier. Find anyway that suits you best to stay united despite the distance. We will all go to bed with a lighter heart, despite the uncertainty of the situation, because we will have helped to bridge the distance with others while staying healthy. Take care of yourself, your loved ones, take care of us and our planet.
United despite the distance.